Fine Dining 1-star restaurants in the Cotswolds
The Cotswolds are fortunate to have two 2-starred Michelin restaurants within touching distance; however, they also have a number of fabulous fine-dining 1-star restaurants too. Here is a quick overview of some that are well worthy of a visit if you love gastronomic food.
---
Le Champignon Sauvage. Cheltenham.
Michelin does not hand out stars like confetti, so it is a given that the quality of food is outstanding, however, whereas some restaurants will charge serious money for the privilege of dining there, this family run treat offers fixed menus for lunch or dinner for as little as £33! The food is outstanding and varied. One can enjoy courses such as fresh Shurdington lamb (from 2km down the road), to cannelloni of lobster with pear. The wine menu reflects the whole experience; excellent yet reasonably priced.
---
Bybrook. The Manor House, Castle Combe.
Set in magnificent manor grounds in the south western Cotswolds, Bybrook is another place to arrive early. Partly to walk around the beautiful village where many a film has been made (e.g. War Horse), but also to see the wonderful grounds that surround the oak panelled Bybrook restaurant. The delightful vegetable gardens ensure you will consume fresh and flavoursome produce and the wine list is extensive!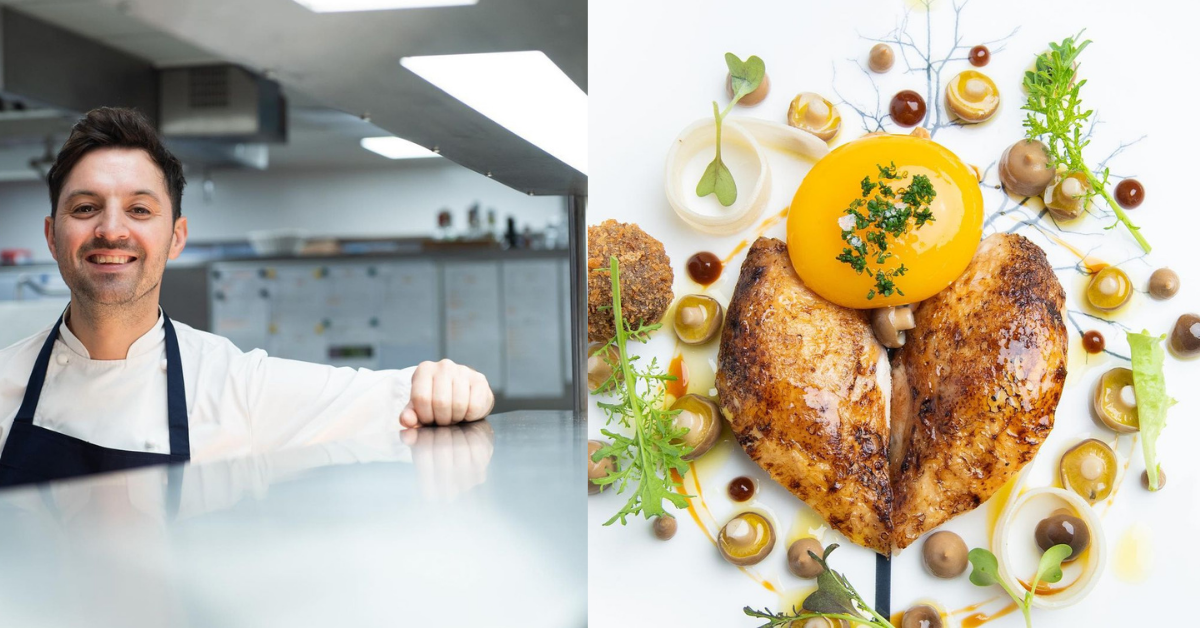 ---
Restaurant Hywel Jones by Lucknam Park. Colerne.
Set in a most magnificent Palladian mansion, the drive in to the estate will have you feeling like true aristocracy! However, your fun has just begun. Inside the once opulent ballroom, you will be served both traditional and contemporary dishes and Hywel Jones pays homage to his homeland with delights such as Brecon lamb and roast Blwch Farm venison. You can choose from signature, seasonal or vegetarian tasting menus.
---
The Royal Oak. Whatcote.
At the other end of the Cotswolds, is a pub that is not really a pub. The Royal Oak perfectly preserves the spirit of a normal pub in its bar, however, its food is divine. Courses like Honington Muntjac (no, I didn't know what it was either!), pheasant with snails and slow cooked Gigha halibut are not quite Wetherspoons fayre! Expect glorious game in season, fresh vegetables and a very warm welcome. A small but Michelin prize pearl!
---
Salt. Stratford-on-Avon.
If your Cotswolds holiday takes you to Stratford-upon-Avon, then 200m from the Royal Shakespeare Theatre is a fabulous fine dining experienced in a relaxed setting – and a touching story of ambition. Paul Foster had trained at establishments like Le Manoir, but wanted to 'go solo'. A crowd-funding campaign eventually led to him opening Salt, which offers outstanding gourmet meals and is complemented by an informative, yet unpretentious service. Fresh produce, quality cuisine and superb service. It's a winner!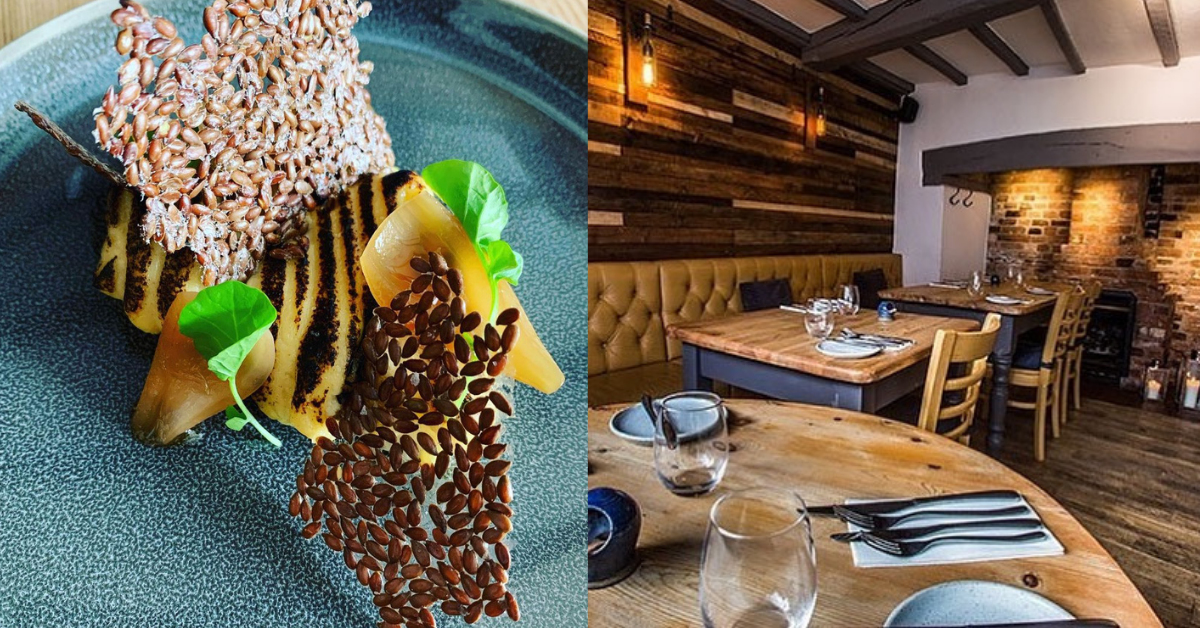 ---
Nut Tree Inn. Murcott.
On the extreme eastern side of the Cotswolds, lies a beautiful 15th century thatched pub that still welcomes people for a pint out front, however, at the rear, it has an extension for gastronomic gurus! Mike and Imogen proudly serve their own fresh vegetables and even rear their own rare pigs behind the premises and their food is true fine dining that is presented in the most aesthetic of ways. The £80, nine course tasting menu is recommended and the wine list is enormous. A fabulous find!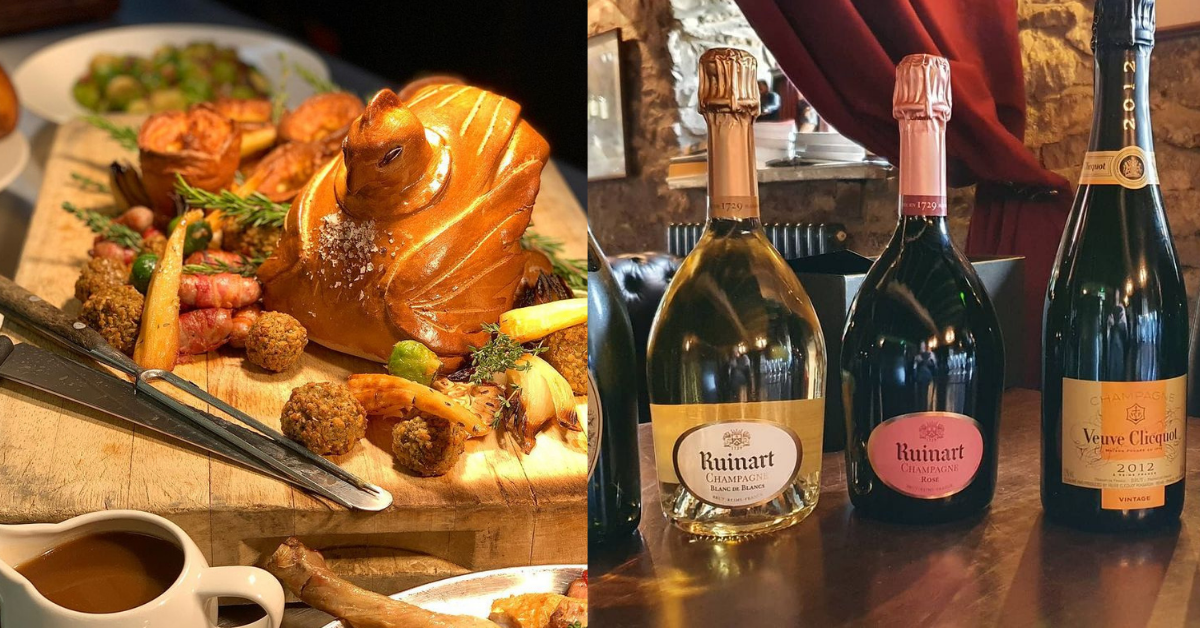 ---
The Olive Tree. Bath.
Proud to be Bath's only restaurant with a Michelin star, this restaurant is situated below the Queensbury Hotel (boxing aficionados will be entertained by the Old 'Q' Bar rules) and delivers marvellous meals with fresh local suppliers. The food is mainly British, however, that includes Orkney Scallops, Devon Eel, Cornish Turbot and Jersey Royals; all delivered with contemporary panache! There are vegetarian, vegan and even 'Dairy Free' tasting menus available.