NOW BOOKING FOR CHELTENHAM FESTIVAL ACCOMMODATION IN 2024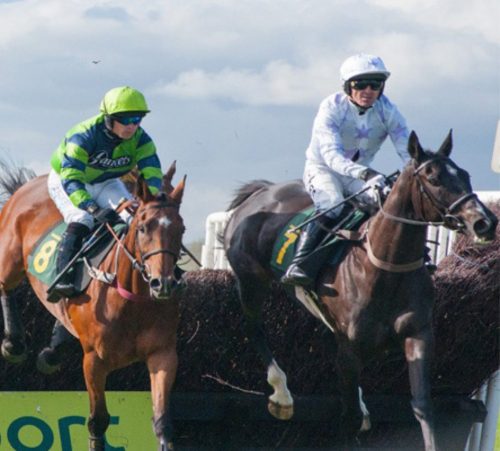 Each year the towns and villages around Cheltenham Racecourse are bustling with racegoers as the festival comes to town. This year the four-day festival takes place from Tuesday 12th to Friday 15th March and we're already seeing plenty of holiday cottage bookings coming through from festival goers.
The highlight of the racing calendar, Cheltenham Festival sees the finest horses, jockeys and trainers compete in front of over 260,000 excited fans.
Wondering what happens at Cheltenham Festival?
The four-day Cheltenham Festival is said to be the best jump racing event in Britain and each of the four days are special in their own right. Day one, traditionally known as Champion Day, is the first opportunity to experience the famous Cheltenham atmosphere and the 'Cheltenham Roar'.
Wonderful Wednesday, day two, is the perfect opportunity for a glamorous day out as it happens to be Ladies Day. Famously falling each year on St Patrick's Day, day three of the festival is a celebration of all things Irish. And racegoers lucky enough to attend on day four most certainly come to see the pinnacle of jump racing – The Cheltenham Gold Cup.

More than just horse racing at Cheltenham Festival
If you're wondering how many days you could spend at Cheltenham Festival it really depends on how many races you want to see. Whilst the main focus of The Cheltenham Festival is the horse racing, across the four days there is plenty to keep visitors entertained away from the track.
With over 50 stalls set out in the shopping village you will find everything from fine art to country clothing and rocking horses to jewellery. So, if you really want to make the most of lots of racing and plenty of shopping then you would be wise to return for a second day.
Home from home Cheltenham Festival stays
Many of our guests tell us that after a full day on their feet at Cheltenham Festival there's nothing better than knowing you've got a luxury holiday cottage to return to. With no need to dress up for dinner, you can pop your loungewear on and flop on the sofa to rest your weary legs. With over fifty properties all within a one hour drive of the racecourse, there's plenty of choice for groups of all sizes.
We have a fantastic selection of Cheltenham Festival accommodation you can browse online, here are a few select properties below!