The Hawkstone Brewery, formerly known as the Cotswold Brew Co is a 10 minute walk from Bourton on the Water and a must visit destination when you're on holiday in the Cotswolds.
Jeremy Clarkson Beer
The Hawkstone brand is synonymous with great quality lager and you may have seen a lot of it on Jeremy Clarkson's or Diddly Squat's Instagram feed being drunk by such people as Joan Collins, Piers Morgan and of course Jeremy's old Top Gear team.
We caught up with Emma and Rick Keene, the founders of the original Cotswold Brew Co to find out more about their lives at the Brewery, their recent investor Jeremy Clarkson, what that means for the business and what makes them happy!
We hope our film whets your appetite for a visit. you can just call in and visit their onsite bar – The Hawkstone Arms Tap Yard, where you can sample all of the different lagers that they brew onsite as well as their new cider. And if you show your StayCotswold VIP pass you can have a free half pint of lager of your choice.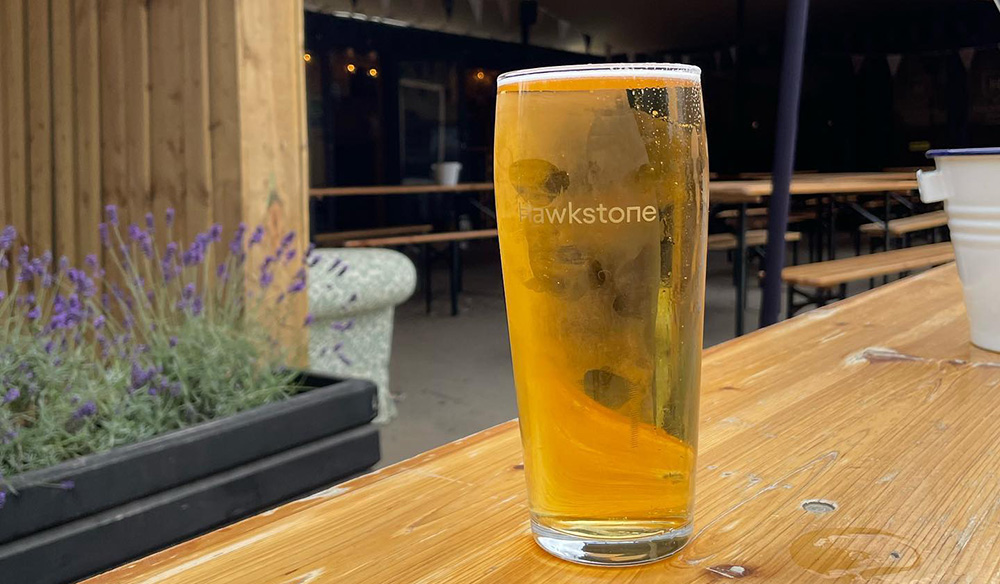 They also frequently host pop up kitchens from great food trucks like Baste and Dough Wood as well as live music occasionally – you can find out 'What's On' here or on their Instagram page.
Or, if you're feeling curious you can learn more about the Hawkstone brewing process by booking a tour of the brewery here.
Browse and discover all of our holiday cottages in Bourton on the Water online.
---
If you're staying with us you can claim a FREE half pint of lager of your choice.
Visit the Cotswold Brew Co website
To access your VIP discount please go to the guest portal.