What to do in Painswick
It was difficult to stick to just 10 things to do in Painswick, but we've managed it. Take a look at our Top 10 and start planning your visit to 'The Queen of the Cotswolds' today.
1. Painswick Rococo Garden
No trip to Painswick is complete without a visit to the UK's only complete surviving rococo garden – Painswick Rococo Garden. This 18th century garden was developed by Benjamin Hyett in the 1840s and restored to its former glory in the 1980s after historians saw a painting of the house and garden. Visitors can wander through the flower and vegetable gardens before stopping for refreshments in the café and allowing the children to let off steam in the adventure play area. Check out their website for their seasonal events calendar.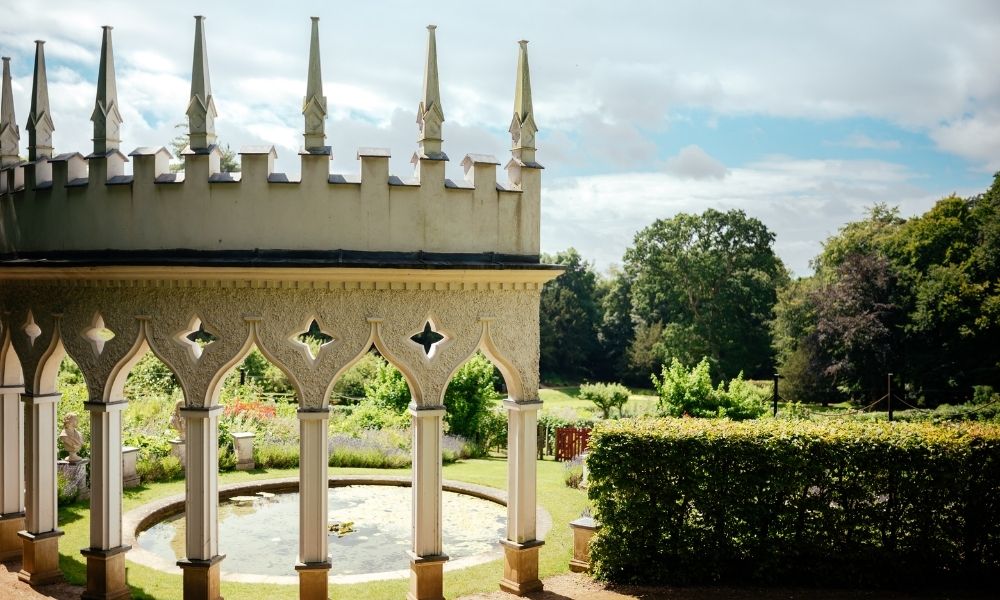 2. The Loovre
Ever thought you would visit an art gallery situated in a public loo? Well neither did we until local artist Rupert Aker set up his small gallery, aptly named The Loovre. The small space allows for a small exhibition of the artist's wonderful work. Just be sure to check the blackboard on the door for opening hours.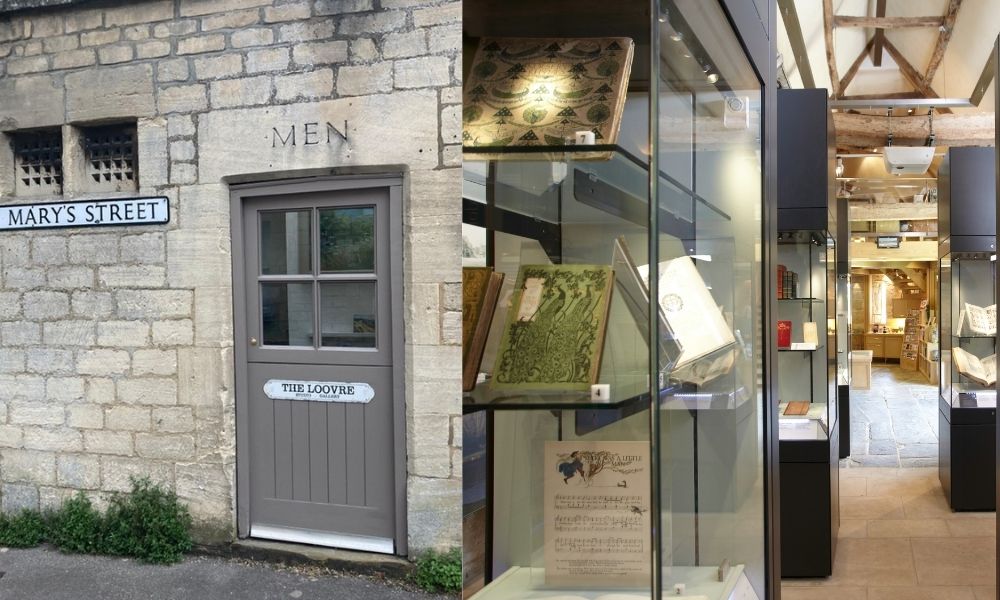 3. Painswick Beacon
Walkers of all abilities should make the trip to the top of Painswick Beacon just on the outskirts of the village. It is accessible either as part of a 2 mile loop known as Painswick Beacon Walk, which takes walkers through a magical forest, or a 5 mile walk known as the Painswick Beacon Circular. For those less ambitious, there is a nearby public carpark from where it's a short stroll uphill to the top of the Beacon. Whichever route you choose you won't fail to be disappointed with the breath-taking views from the top, across the Severn Valley to the Welsh Mountains.
4. St Mary's Church
Lovers of a great legend will want to visit the churchyard of St Mary's Church to take in the 99 yew trees dating back to the 18th The trees are sculpted into walk-through archways making it a great spot for a gentle meander where you can also take in historic gravestones and table top tombs. Just be sure to count the trees as you go as despite the legend that only 99 will grow, at last count we're sure we spotted more than 100!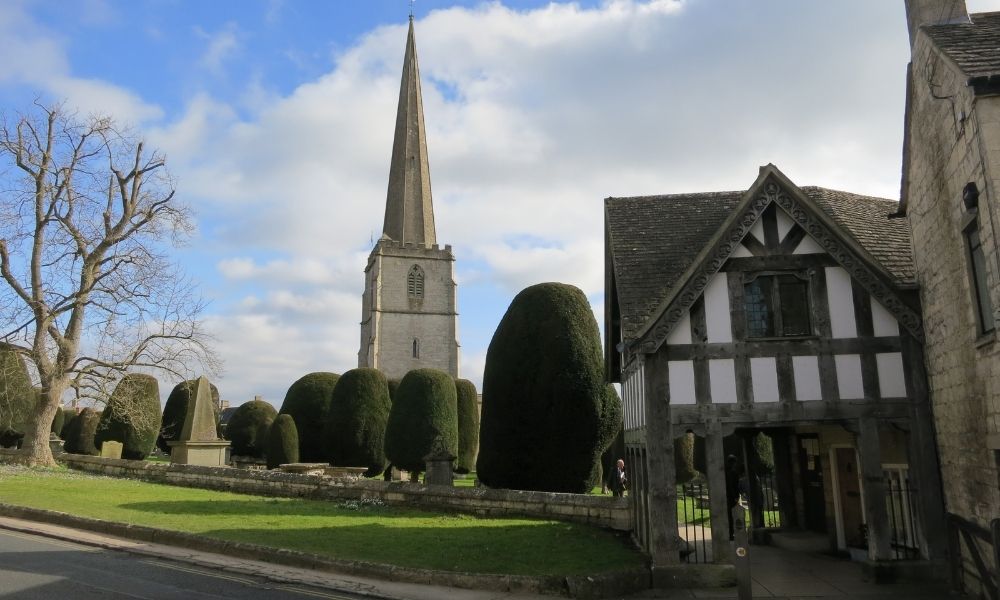 5. Painswick Inn
Fancy an eating experience in a historic Palladian masterpiece? Then the Painswick Inn is not to be missed! Dating back to the 18th century it started life as a humble abode before evolving into a B&B and today it forms a delightful local hotel with a restaurant open to everyone. Visitors can choose from nibbles in 'The Hearth', full-on feasting in 'The Painswick Restaurant' or a delightful afternoon tea.
6. Tibbiwell Alpacas
Fancy a spot of Alpaca trekking – yes you read correctly. No trip to Painswick would be complete without a visit to Tibbiwell Alpacas for a meet and greet with the furry herd. Once you've met the alpacas, who, as timid animals do, like to check you out before they allow you to get too close. Owner Sandie will turn you into an alpaca aficionado in no time with her fact filled Q&A session. Don't forget your comfy shoes as the highlight of your visit is a walk through the village with the alpacas!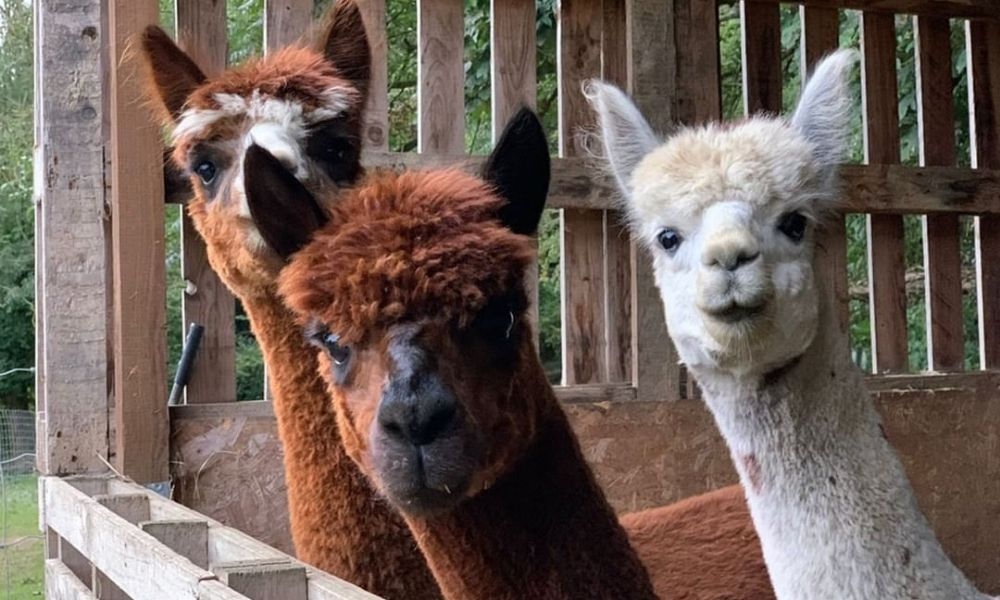 7. Painswick Heritage Trail
Keep your eyes open for the signs that will guide you around the Painswick heritage trail. Each sign features a photograph of the area back in the 19th century along with some fun facts about former residents and notable local events. Signs can be found at St Mary's Church as well as on New Street, Gloucester Street and Bisley Street.
8. John Ashton Beer Collection
The Cotswolds are renowned for the part they played in the arts and crafts movement and the local John Ashton Beer Collection is a treasure trove of a museum. The museum is packed full of furniture and other treasures from designers such as William Morris, Ernest Gimson and Baillie Scott. Whilst a little higgledy-piggledy, the collection is just a selection of John Beer's hoard of arts and crafts items and really must be seen to be appreciated for the labour of love it truly is.
9. Vicarage Street Garden
An absolute hidden gem is the garden behind the Quaker meeting house on Vicarage Street. Visitors are welcome to explore the beautiful, tranquil garden which in the summer is filled with highly scented plants, making their benches a great spot to sit back and enjoy the breath-taking views over the Slad Valley.
10. Cotswolds Way National Trail
Walkers flock to Painswick for its fantastic location on the Cotswolds Way National Trail. The heritage trail takes in the Painswick Rococo garden, nearby Slad Valley or if you're feeling more adventurous – and energetic – the trail leads all the way to Chipping Camden and even the city of Bath. Although we wouldn't recommend you attempt to walk the entire 102 mile trail in one visit!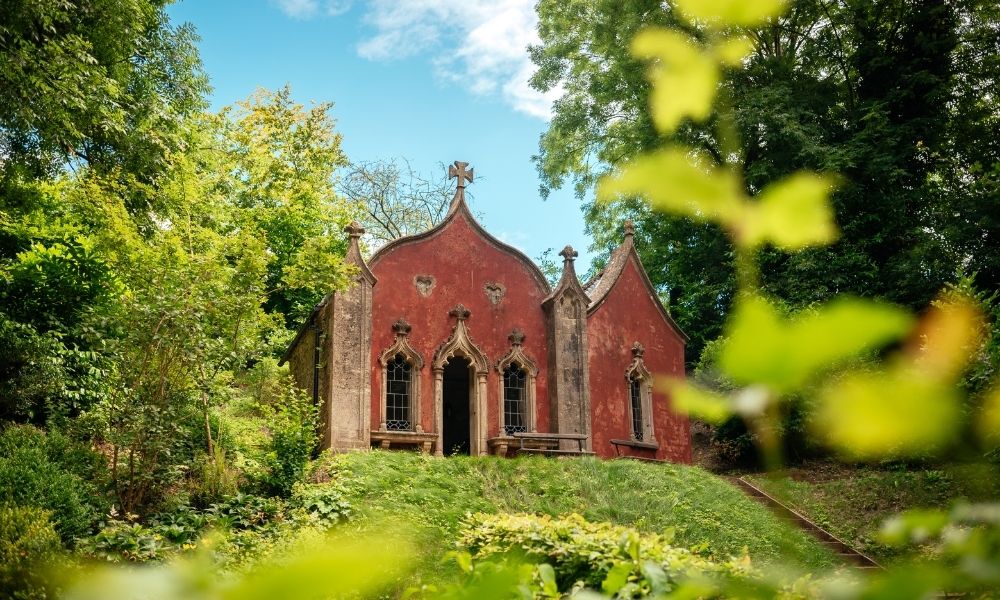 We hope that has provided some inspiration for your visit to Painswick! If you are looking for accommodation then why not take a look at our Painswick properties or browse our full collection of Cotswold holiday homes.