An Eggellent Easter in the Cotswolds
Warmer days are almost upon us and we're counting down the days till the Easter holidays. Experience all the wonders of Springtime that the Cotswolds has to offer – lambing, daffodils and plenty of Easter egg hunts! We've rounded up some of our top Easter activities for you to enjoy during your stay – don't forget to pick up a sweet Easter treat on your way back to your Cotswold bolthole. Once you've discovered our things to do Easter weekend, you can view all our Cotswold Easter breaks and property availability.
Lambing & Kidding at Adam Henson's Cotswold Farm Park
Until the 16th April, bring your little ones to meet the new-born lambs to celebrate this lambing season and the return of Spring. Not forgetting the goats, who are also due to give birth in the Animal Barn – they're also hoping to welcome some piglets and guinea pigs over the next few months! You can learn all about the new additions to Animal Barn at their daily lambing talks. Tickets to the Adam Henson's Cotswold Farm Park are available here.
A Cracking Easter at Birdland
You're in for a cracking day out with the range of Easter activities taking place at Birdland from the 1-16 April! Head down to look at the eggs in the hatchery and with a touch of luck, you may see one of the chicks make their entry into the world. There's also an Easter Challenge Quiz featuring an Easter egg hunt along an Easter trail – fun for all the family!
Spring Walks Highgrove Gardens
What's one of our favourite things that marks the start of warmer days? Daffodils of course! There's no better place to view carpets of daffodils than at Highgrove Gardens. Soak up the Spring sunshine with a Spring walking tour around the grounds to learn how HRH King Charles has created each garden with an array of seasonal buds.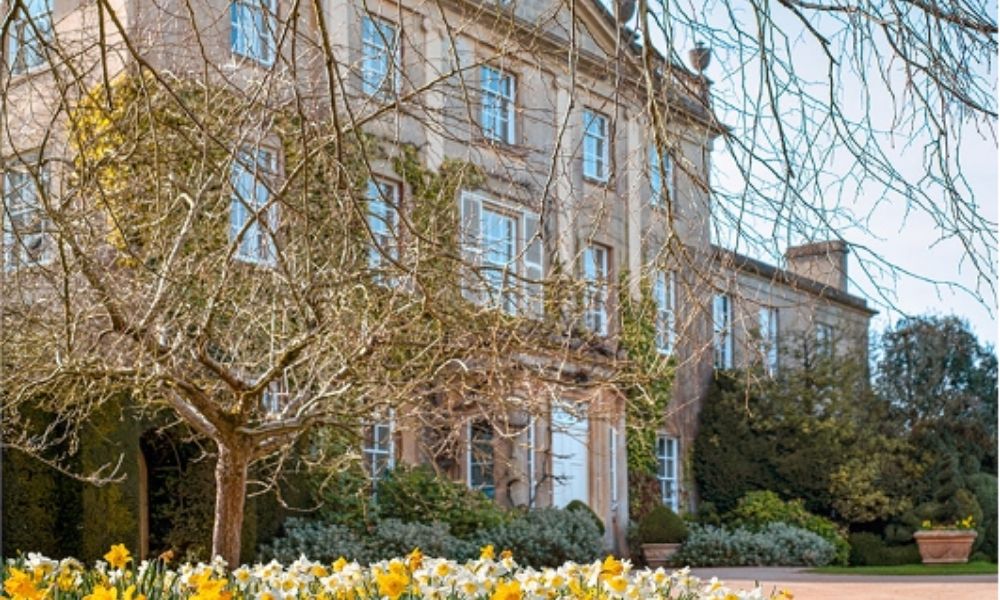 Easter Eggstravaganza at Over Farm
If you're visiting the Cotswolds with small children (2-8 years of age), the Easter Eggstravaganza is the perfect day out! Taking place from the 1-10 April, you'll be able to meet the Easter Bunny and explore the farm on an Easter egg hunt. You'll also have plenty of time to play afterwards in their brand-new Barnyard play area. Immerse yourself in country life by taking a ride on a tractor and looking at the baby lambs! Tickets are available here, and each ticket includes a chocolate egg to take home with you.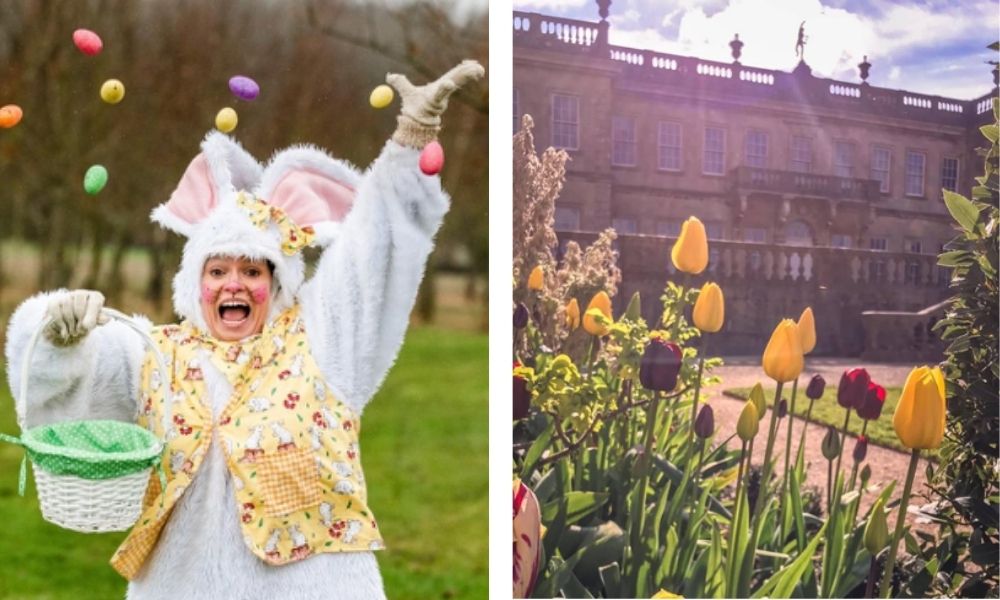 Easter Egg Hunt at Dyrham Park
One of the best times to explore the natural world is during Springtime. From the 1-16 April, choose your nature trail at Dyrham Park and collect your chocolate egg at the end to celebrate the finish line. Whilst on your way round, there are 10 activities to take part in including building birds nests and playing hide and seek.
Easter Ceramic Egg Painting at Daylesford
We love a visit to Daylesford all year round, but we can't wait to visit this Easter! Learn how to create the perfect Easter table and Easter wreath or decorate Easter themed biscuits with your loved ones. Enjoy the countryside and visit at Easter for an eggciting day of Easter themed activities for the whole family to enjoy.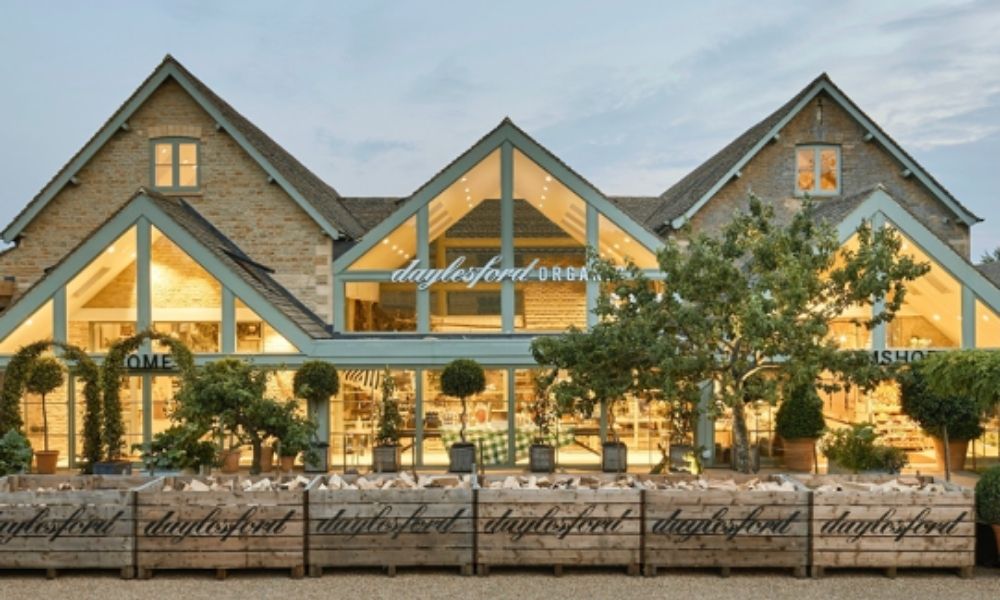 Cotswold Country Park & Beach
A fun filled day out for all the family. From 7th to 10th April you can collect a trail map from the shop and solve the riddles to find the easter eggs around the park in the Eggsplorer trail.
We hope that has helped inspire you! Don't forget to check out our other seasonal articles, including things to do at Christmas in the Cotswolds for more holiday advice.