What to do in Bourton-on-the-Water
Discover our top 10 best things to do in Bourton-on-the-Water and get planning your holiday in the Venice of the Cotswolds today with StayCotswold!
1. Model Village 
A great attraction for all the family is the Model Village which you will find directly in the centre of Bourton-on-the-Water. This tiny replica of the town was constructed by builders, from local Cotswold stone and, despite being exactly one ninth of the size of the real village, is packed full of incredible details. You will feel like a giant as you wander the lanes peering into the little windows and marvelling at the miniature beech and chestnut trees.
2. Dragonfly Maze
We hope you don't get lost when you take a trip over to the Dragonfly Maze. Here you will find (if you're lucky) the classic garden maze which features 14 hidden clues to collect as you wind your way through to the centre. Once there you will need to crack the rebus puzzle to reveal the golden dragonfly. We've been known to crack the maze in under an hour, making it the perfect place to pop into when you're spending a day enjoying the shops and cafes in Bourton-on-the-Water.
3. Birdland Park
Directly across from the Dragonfly Maze, and another great family destination, is the nine acre Birdland Park and Gardens home to over 500 birds. Animal lovers can get a taste of being a 'zookeeper' as they try their hand at looking after the flamingos, pelicans, storks and cranes before feeding England's only breeding group of King penguins. The Parliament of Owls attraction is home to eight different owl species such as spectacled, eagle and white-faced owls. There are three picnic spots within the park as well as the Flamingo Point Café serving up homemade cakes, sandwiches and some lovely hot food. Plus, it is the perfect location to admire Flamingos on the river!
4. Cotswold Motoring Museum and Toy Collection
Since its opening in 1978 the Cotswold Motoring Museum and Toy Collection has been a fantastic destination for lovers of motor vehicles, toys and collectables. Started by Mike Cavanagh with his 1929 Brooklands Riley-bought for just £30 in South Africa-the collection has since grown to completely fill the museum. Split across the Mill Gallery, bulging with cars, caravans and enamel signs, Windrush Alley featuring 19th century bikes, a horse drawn carriage and yet more cars. But it's not all motor vehicles, the museum is also packed full of vintage clothing, cameras and art deco crockery, and at less than £20 per family of four it's a great afternoon out.

5. River Windrush
There is no better way to enjoy Bourton-on-the-Water than with a relaxing afternoon tea on the River Windrush. Choose from the family owned Green & Pleasant Tea Rooms, nestled on the banks of the River Windrush it is a wonderful spot to rest and enjoy a cuppa. Their homemade baked goods are to die for and they have a great selection of gluten-and dairy-free cakes on offer too. Another wonderful spot is the family friendly Bakery on the Water. This small artisan bakery produces simply the most delicious cream teas comprising two homemade scones served with jam, clotted cream, and a small pot of tea. Once you've chosen which café will provide your treats all that's left to do is choose a spot by the river, sit back and relax!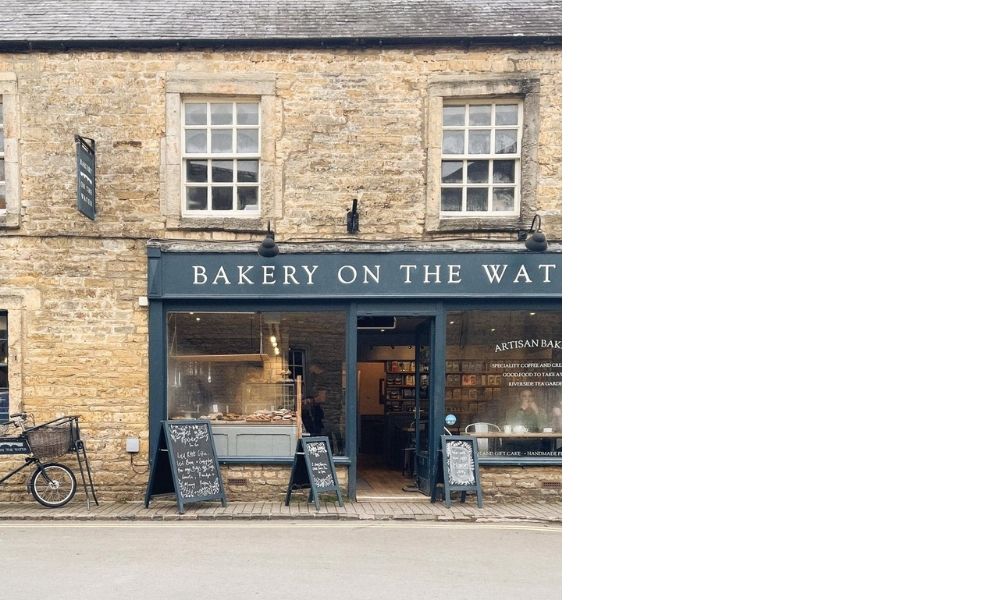 6. Greystones Farm Nature Reserve
Many of our guests come to Bourton-on-the-Water to enjoy the great outdoors and we're always quick to recommend a walk around the sixty-six acres of Greystones Farm Nature Reserve. There are many vibrant trails which wind their way through the grounds, leading you on a peaceful walk through the reserve. The main trails—Wildlife Walk and Time-Travel Trail—are both fairly level, with no steep areas to worry about, although Meadows Walk is closed during Autumn to protect the area and its creatures. You'll also find a replica Iron Age round house, Iron Age ramparts to explore and the River Eye to enjoy, along with an abundance of wildlife to observe. Pack your binoculars if you're inclined to a little twitching-you may spot a devil's-bit scabious, sedge warbler, common knapweed, or pied wagtail. Before you leave you can rest and refuel with a cup of tea or coffee in the café.

7. Cotswold Perfumery
The Cotswold Perfumery has called Bourton home for over fifty years and it is here that you will find a unique range of fragrances to choose from. Situated in a 300 year old Grade II listed building, the fragrance collection is created and overseen by chief perfumer John Stephen. John is one of only six independent perfumers in the UK, and he is lucky enough to have the custom of Her Majesty the Queen. If you'd like to try your hand at creating your own scent then book yourself onto their level one or level two perfume making course where you will discover the art and science of smells before making your own blend to take home with you.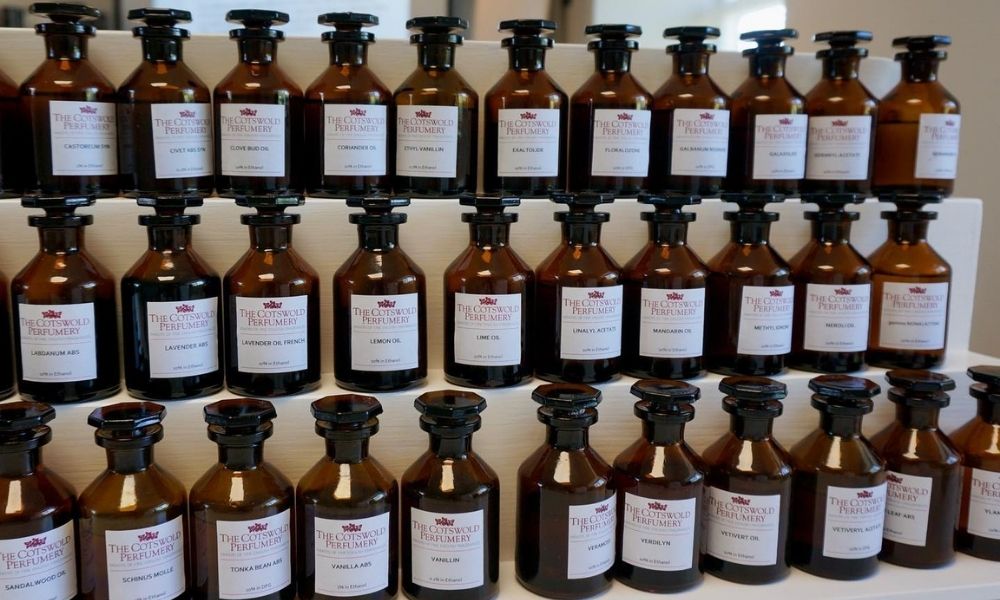 8. Smiths of Bourton
The Cotswolds is renowned for fantastic cuisine made from locally sourced ingredients and one such place is Smiths of Bourton just a short walk from the high street. The two brothers Sebastian and Theo focus on producing the best burgers in the Cotswolds and we can say from experience that this is absolutely the case! Accompany your burger with one of their many fries options–our favourites are loaded with brisket and chimi churri–delicious! We have been known to enjoy a cocktail or two at Smiths too!

9. Bourton Model Railway Exhibition
Bourton Model Railway Exhibition is the place childhood dreams were made of. Visitors can escape into a world of some of the finest model railway which sees over forty British and Continental trains trundling across three main displays which make up over 500 feet of track. If you are inspired to build your very own locomotive world make sure you pick up one of the model kits and accessories in the Bourton Model Railway Shop located right next door.
10. Cotswold Brew Co
A walk or a short bus ride (the 801 from outside the Edinburgh Woollen Mill) from Bourton you will find the Cotswold Brew Co, different from other breweries in that they specialise in producing premium quality lager rather than ale. The malting barley for their main product Hawkstone is grown by Jeremy Clarkson for his beer at Diddly Squat Farm. They have various brewery tours you can take part in as well as frequently hosting some really funky pop up eateries.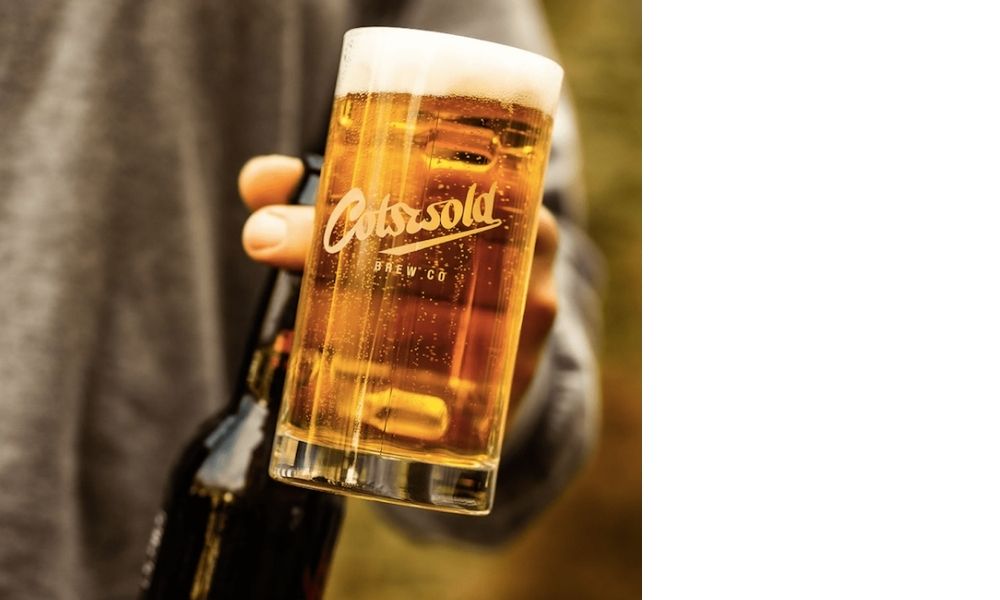 We hope you get to visit some of our favourite places in and around Bourton-on-the-Water. It's also very easy to take a 5 minute drive just up the Fosse Way into Stow-on-the-Wold too! We have a number of great properties that are very well placed for exploring Bourton-on-the-Water, view our Holiday Cottages in Bourton-on-the-Water now.