What to do in Stratford-upon-Avon
The delightful market town of Stratford-upon-Avon is the 16th-century birthplace of William Shakespeare and is packed full of historical sites – here's our Top 10 list of activities and things to do in Stratford-upon-Avon:
1. Royal Shakespeare Theatre and the Swan Theatre
Catch a play at one of the Royal Shakespeare Company's three theatres – the Royal Shakespeare Theatre and the Swan Theatre, which both share a building on Waterside, and The Other Place, which is a short walk away on Southern Lane. The theatres are the places to go to take in an inspiring production of a Shakespeare play such as Much Ado About Nothing or Wars of the Roses. Theatre lovers should look out for the 'unwrapped' demonstrations which offer a peek into the rehearsal room, or a Director Talk where members of the production team reveal influences and decisions that have inspired the production.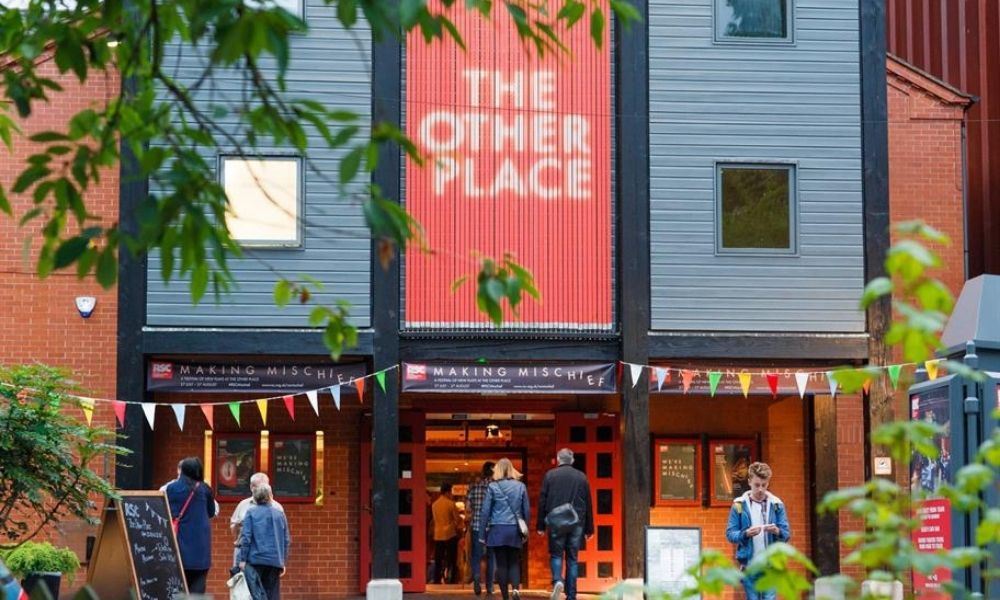 2. Shakespeare Centre
If a theatre trip is not enough then you can get another Shakespeare fix at the Shakespeare Centre – a collection of the great playwright's homes. First there is the restored 16th-century birthplace of the writer which is now a small museum and hosts events throughout the year such as a monthly conversation on the writer. Then, there is Anne Hathaway's Cottage, located just outside of Stratford-upon-Avon. The building was the childhood home of Shakespeare's wife and one of the oldest buildings held by the Shakespeare Birthplace Trust. Shakespeare's New Place was demolished in 1759 but on the site, you will now find a registered garden, landscaped to reveal the footprint of the house and containing specially-commissioned artworks and sculptures inspired by Shakespeare's writing.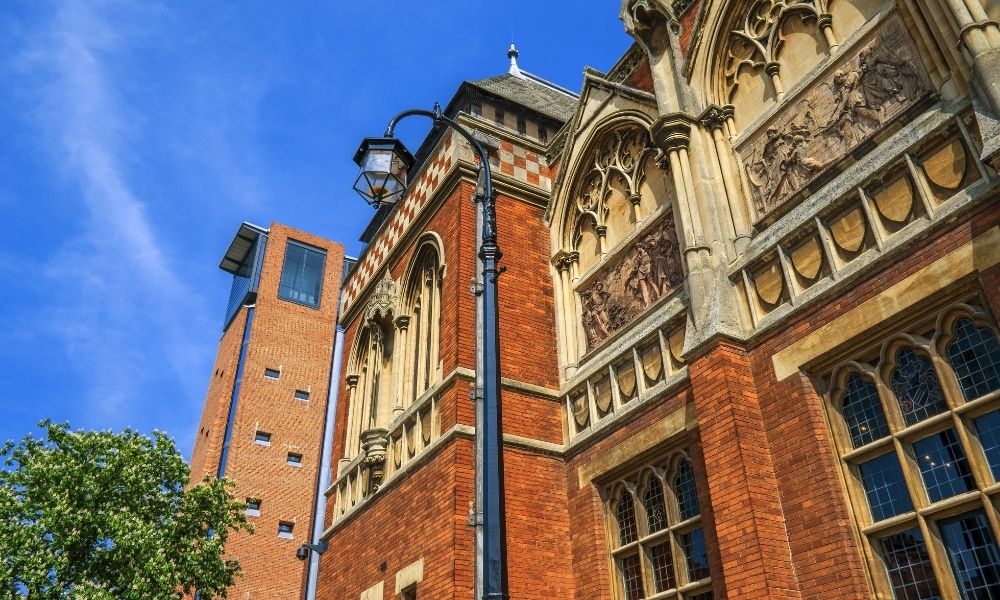 3. Mechanical Art & Design Museum
Check out all things art and design at MAD – the Mechanical Art & Design Museum – where visitors of all ages will enjoy the interactive exhibits of mechanical art and design featuring buttons, handles, lights and sound effects. The museum is home to mechanical art, and if you're wondering what that is then think of the machines and gizmos used in Wallace & Gromit, Scrapheap Challenge and Chitty Chitty Bang Bang. If, like us, you didn't realise mechanical art even existed then this museum is worth a little visit.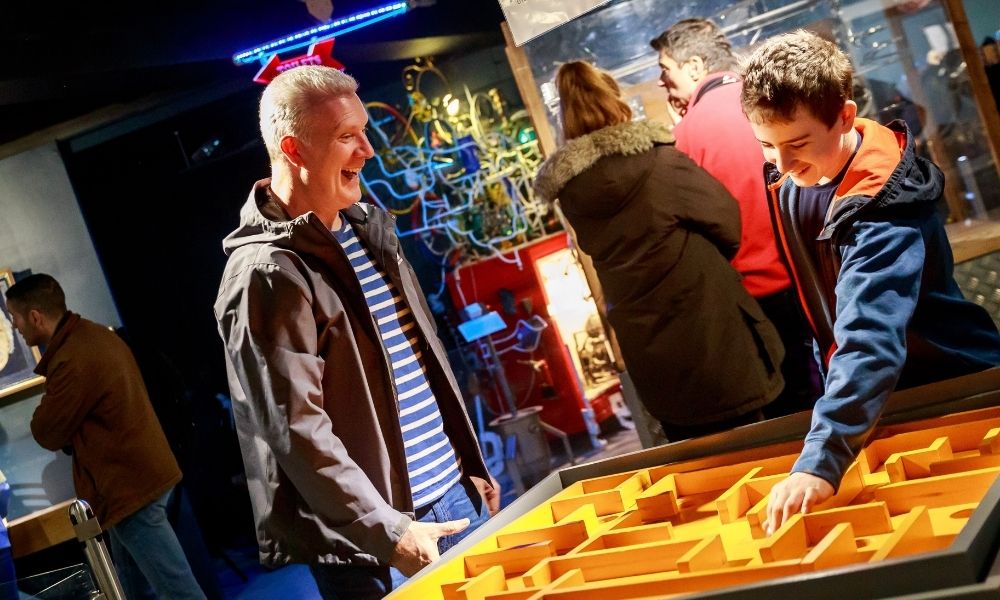 4. Tudor World
Tudor World is an award-winning living history museum situated right in the heart of the historic town of Stratford-upon-Avon within a Grade 2* listed building. The museum features many interactive elements and is packed full of figures which help to bring each of the Tudor scenes to life. The museum hosts different tours throughout the year and has special events around Halloween and Christmas. If you're not easily spooked then return in the evening for a ghost tour. Your guide will take you, by lantern light, through the museum relaying tales of paranormal activity in what some refer to as England's most haunted building!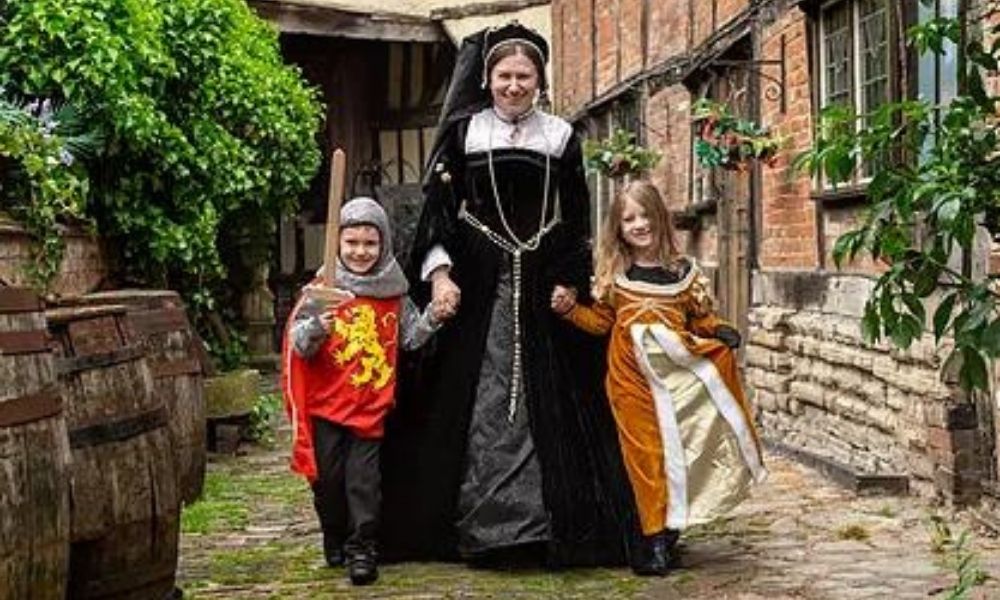 5. Stratford Butterfly Farm
The Stratford Butterfly Farm is the UK's largest tropical butterfly paradise and in the rainforest flight area you will see hundreds of the world's most spectacular and colourful butterflies flying around this tropical environment. The discovery zone is where you can see every stage of the butterfly's fascinating life cycle whereas in the Minibeast Metropolis you can discover snakes, reptiles, amphibians and other creepy crawlies. Visit in the summer months and take in the beautiful front garden, awash with wildflowers perfect for attracting local butterflies. Before you leave do stop in the gift shop where you will find an array of nature inspired gifts for all ages.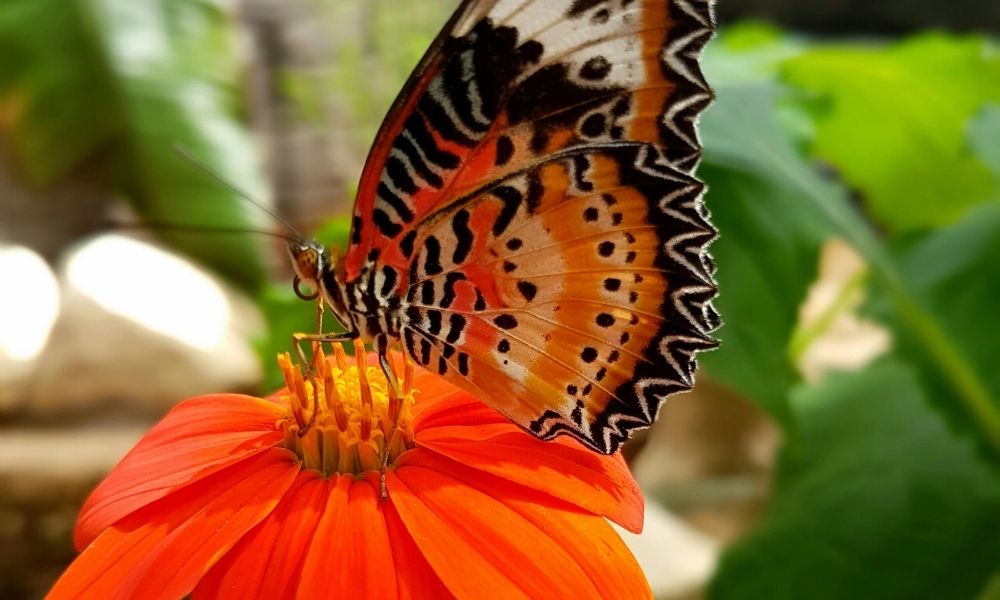 6. Holy Trinity Church
It is tricky to escape Shakespeare in Stratford-upon-Avon, and visitors to the Holy Trinity Church will be able to see the place where Shakespeare was baptised, where he worshipped and was buried. It was first mentioned in the charter of 845 and work on the present limestone building began in 1210. Nestled on the banks of the Avon the church is open to tours throughout the week – Monday to Saturday – or visit on a Sunday and enjoy taking part in a regular service where you can sit back and admire the beautiful stained-glass windows.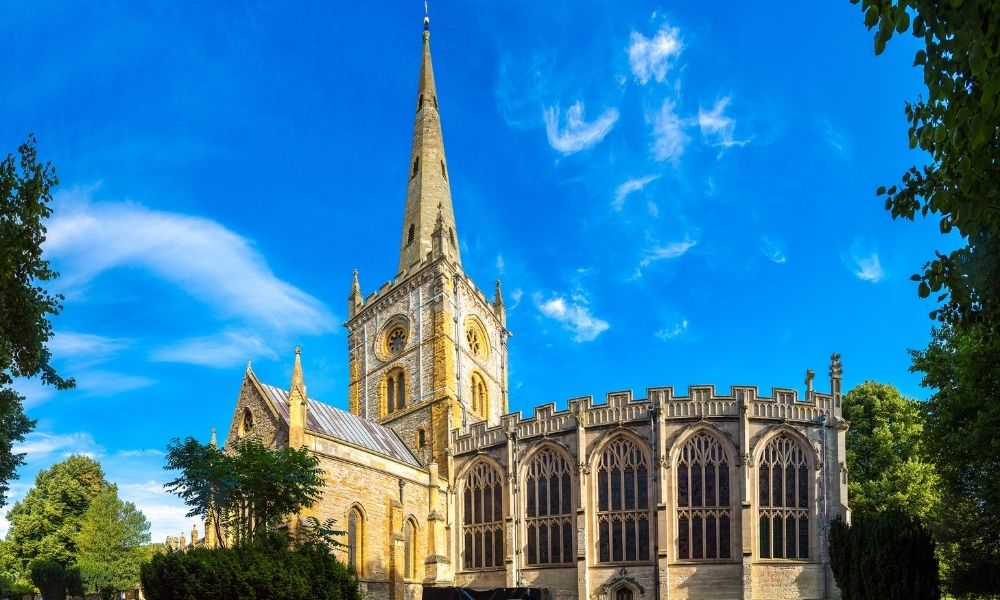 7. Charlecote Park
Just outside of the town and still on the banks of the River Avon you will find the grand 16-century country house Charlecote Park. The tranquil parkland is a perfect place to play and wander all year round. In the October half-term, you will find a spooky Halloween trail where you can collect fallen leaves to take home and use to decorate the creepy mask you will find in your activity pack.
8. River Avon
It would be a shame to come to Stratford-upon-Avon and not spend some time on the River Avon, and we can think of no better way than on a dining cruise on board the Countess of Evesham. The 3 hour round trip travels along the river to Luddington and back and allows guests to take in the sights from the water whilst enjoying a delicious 3 course meal. Cruises are available every evening throughout the week and from May to September there are also lunch time cruises on offer.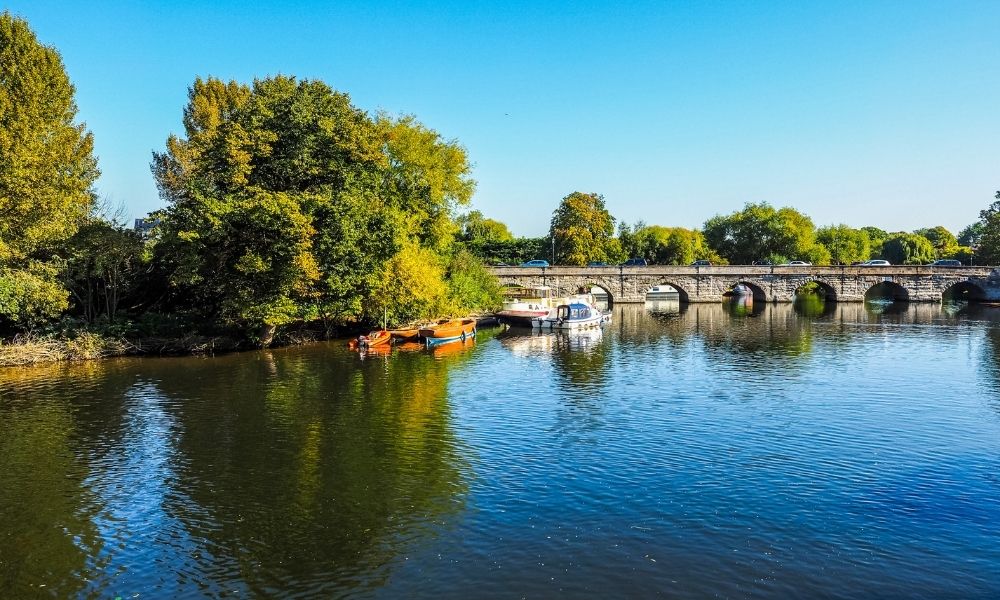 9. Salt – Michelin Star Restaurant
Stratford-upon-Avon's first ever Michelin star restaurant is Chef owned Salt on Church Street. The restaurant is an absolute foodie's delight, serving a choice of a 4 or 6 course tasting menu at lunch and for dinner there is an eight-course tasting menu on offer which can be paired with 7 wines for a true gastronomic experience. Chef Paul Foster has trained and worked in some of the most progressive restaurants in the world including Le Manor aux Quat'Saisons in Oxfordshire and WD50 in Manhattan.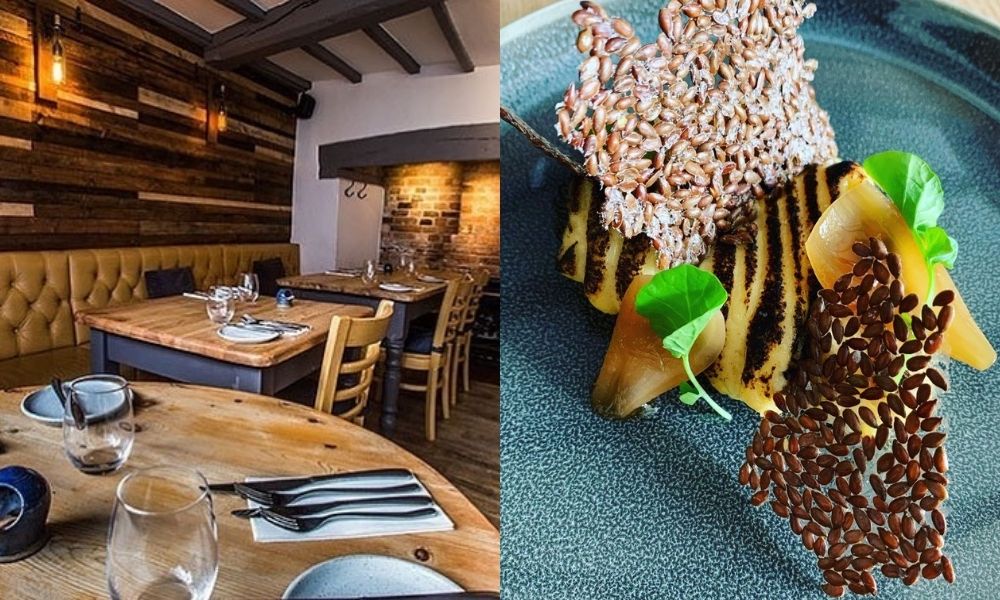 10. Nutcracker Christmas Shop
If Christmas is your favourite time of year then you will be delighted to find the Nutcracker Christmas Shop which is open all year round. Home to everything from handmade wooden nativity figures and German nutcrackers through to simple tree decorations and stockings to hang on your fireplace. Fancy a spot of Christmas shopping in July – no problem!
---
We hope that has provided some inspiration for your visit to Stratford-upon-Avon! If you are looking for accommodation then why not take a look at our Stratford-upon-Avon properties or browse our full collection of Cotswold holiday homes.