A Day Out at Blenheim Palace
Come rain or shine, Blenheim Palace is breath-takingly beautiful and a must-see destination in the Cotswolds. Built in 1705, Blenheim Palace has over 300 years of history to explore and as the birthplace of Sir Winston Churchill, no history lovers will be left disappointed! Although don't misunderstand, Blenheim has something for everyone in the family to enjoy. Are you a movie fan? Nature lover? A keen walker? Enjoy miniature trains and treasure hunts? Blenheim Palace is the place for you if you're looking for a Cotswolds day out. 
We decided to put our money where our mouth was a few weeks ago, as we paid a visit to this stunning spectacle of architecture. We signed up for the annual passes, meaning that you can visit again during your next Cotswold staycay as their 2000 acre gardens are beautiful all year round! 
The minute we stepped into the Great Court we instantly recognised it from movies like Cinderella, James Bond: Spectre and Gulliver's Travels; Blenheim Palace is definitely not camera-shy! Speaking of, the Great Court is one for the Instagram feed. When you walk into the main entrance, (make sure to look up at the gorgeous painting on the ceiling!) you can follow the one-way system around the Palace state rooms. There are plenty of other exhibitions to enjoy too including an Expression of Nature and a new immersive and interactive experience in the Stables.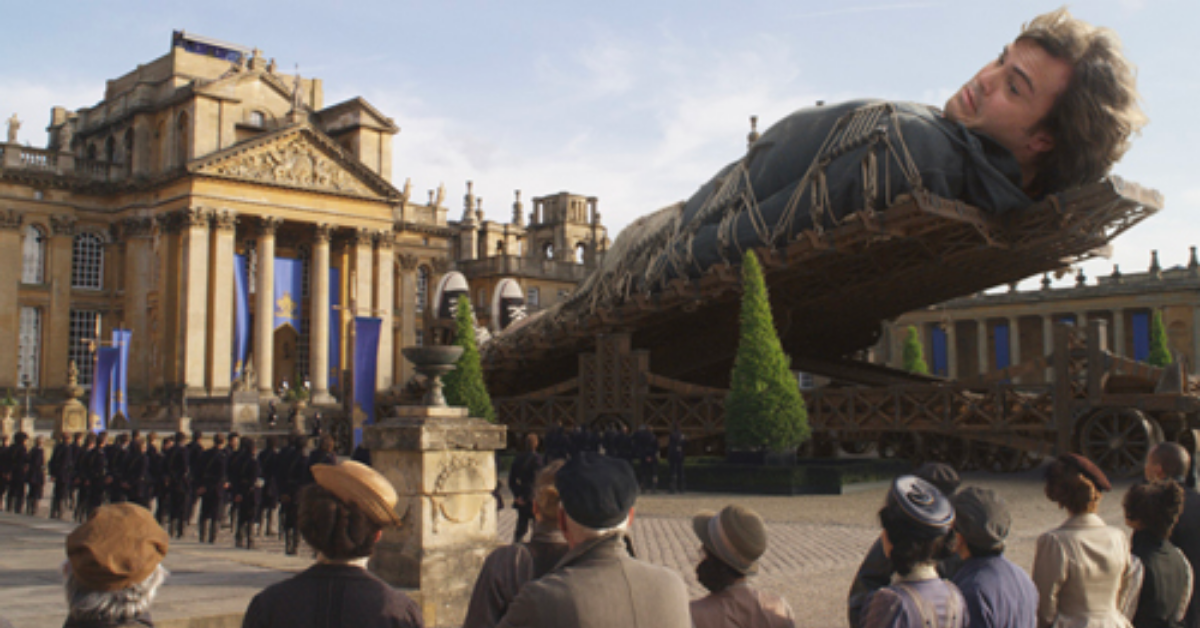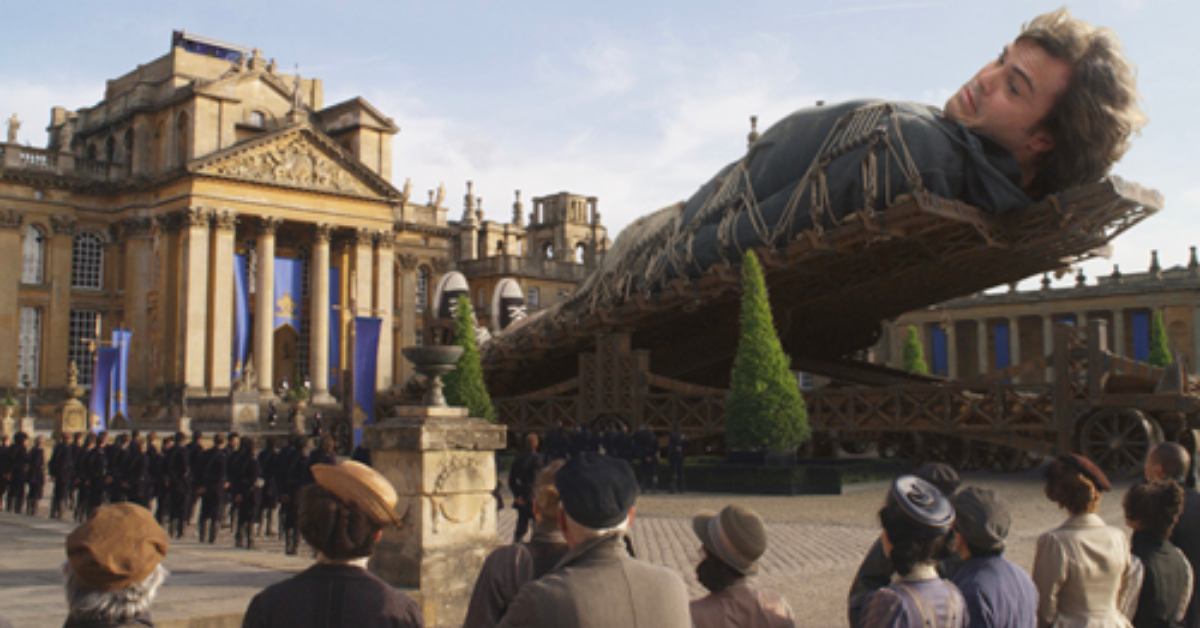 Despite there being plenty of indoor activities at Blenheim, we'd recommend visiting Blenheim in the sunshine so that you can explore their tranquil gardens in all of their beauty. There are five guided walking routes you can follow including the formal gardens, the lake, the pool and the park perimeter. In August, you can even hop in a rowing boat to explore the palace gardens along the river running through the estate. Get lost in the Marlborough maze, which is 2 miles long! You could also start a treasure hunt and begin the Where's Wilf trail around the grounds for a youngster's version of Blenheim's history. If you're a nature lover, you have to visit the Butterfly House, home to butterfly species from all over the world.
There always are so many exciting events coming up at Blenheim Palace! Recently, they had the Open-Air Luna Cinema screenings where you can soak up the surroundings whilst watching Bohemian Rhapsody, Star Wars: A New Hope, Some Like it Hot or sing your heart out with The Greatest Showman sing-a-long! We expect this to come back in 2022. 
If you have a need for speed or a love of luxury cars, don't miss the Salon Privé Classic & Supercar show where you can enjoy the most impressive super and hyper cars in the world. Marvel at the stunning car collection amongst an equally stunning background. There will be plenty of food concessions, bars and live entertainment too so that you can make the most of your day out. 
If you're looking for foodie heaven in the Cotswolds, make sure to visit the Blenheim Palace Autumn Festival from the 24th – 26th September & 1st – 3rd October. New for this year celebrate Harvest with our food market, dragon maze trail, live music, family games, entertainment and much more!
Blenheim Palace is a delight to visit in the Summer months but we can't write a blog post about Blenheim without mentioning Christmas… If you're planning a Christmas getaway in the Cotswolds, the famous outdoor illumination display in the palace gardens is not to be missed. However, the first stop is for some yummy hot chocolate from one of the independent stalls at Blenheim's Christmas markets. We've heard that the Sugarplum Fairy will also be visiting Blenheim this Christmas, as you can book now to see the story of the Nutcracker re-imagined within the Palace state rooms.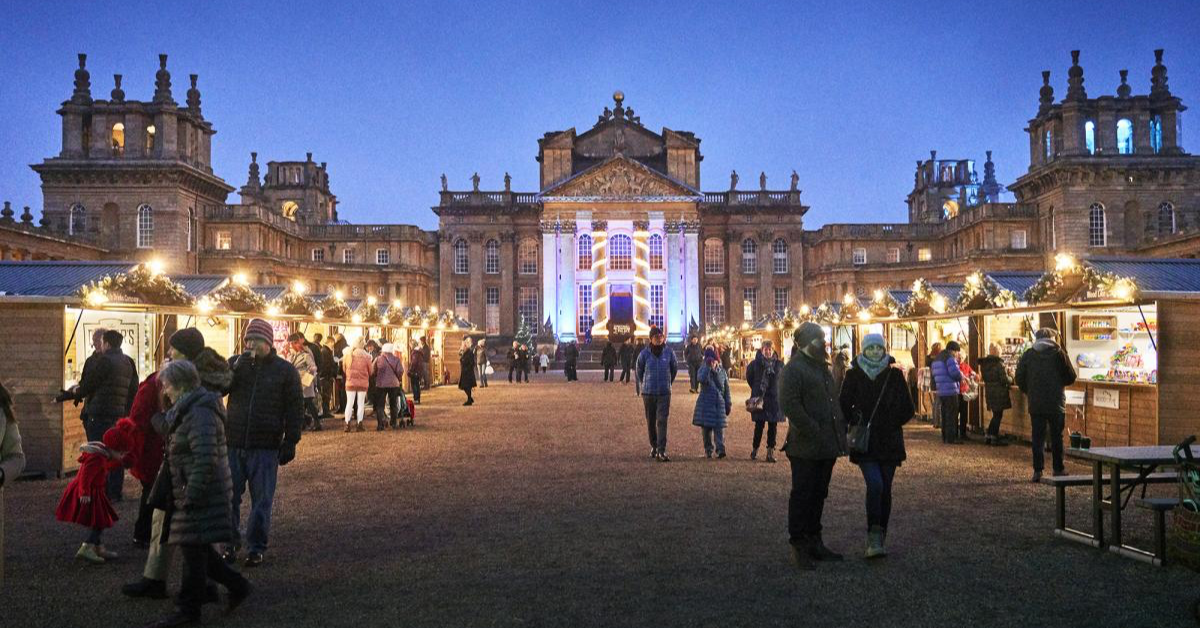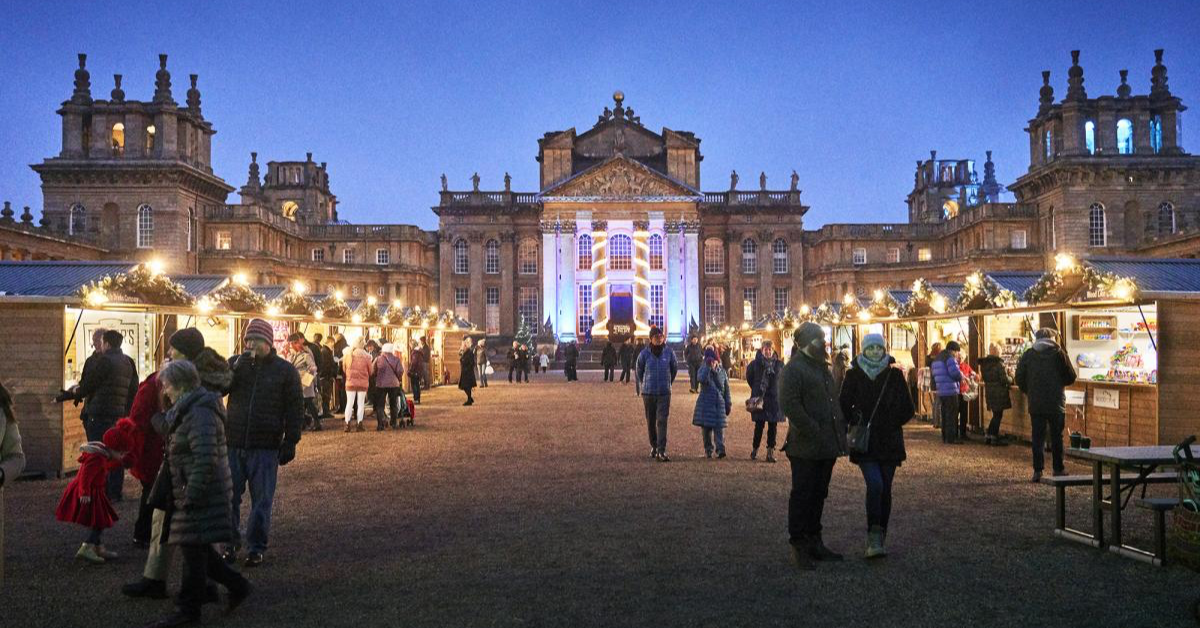 Where to Stay for Blenheim Palace
Blenheim Palace is located on the east of the Cotswolds. If you are planning a visit and would like to stay nearby, please take a look at our Oxfordshire accommodation or the fabulous holiday homes and cottages in Burford.