WHAT A WEEK. As if the real prospect of a COVID 19 vaccine wasn't enough, StayCotswold has just been voted Best Holiday Cottage Company in the Cotswolds for 2020. A double, socially distanced, celebration!
What is most gratifying about this result is that the public votes for The Cotswold Awards. We would like to take this opportunity to thank everyone who voted for us and we have reflected on the reasons they chose to cast their precious vote our way…
---
Book with the Best Holiday Cottage Company in the Cotswolds
Best Local Knowledge
We specialise only in Cotswold locations and also providing information about these areas for the benefit of our guests. We want you to enjoy the time spent exploring this fabulous region of Outstanding Natural Beauty.
Best Cotswold Properties
We hand pick the best Cotswold Cottages, the best Cotswold Barns and the best Cotswold Homes to provide our guests with the best home from home experiences. The best properties are special on the inside as well as the outside. Thoughtful layout and decorative features both have to be of the best quality to make it into our portfolio.
Best Customer Service
The StayCotswold team has worked tirelessly throughout the pandemic, making sure that our guests have been safe and secure during their stay. We have also provided a flexible service for rebooking, crediting or refunding guests where we have been able.
Best Owner Support
Not only do we look after our customers, be we also look after our owners and we have had to work extra hard this year to offer support in these uncertain times. Where holidays had to be curtailed during lockdown we were able to accommodation guests with a legitimate need for an extended stay. Owners have been delighted to welcome in guests who needed to relocate between house repairs, renovations or refurbishments. Also with the delays within the housing market and moves falling through we have also looked after guests who were between homes or stranded in this country due to travel restrictions.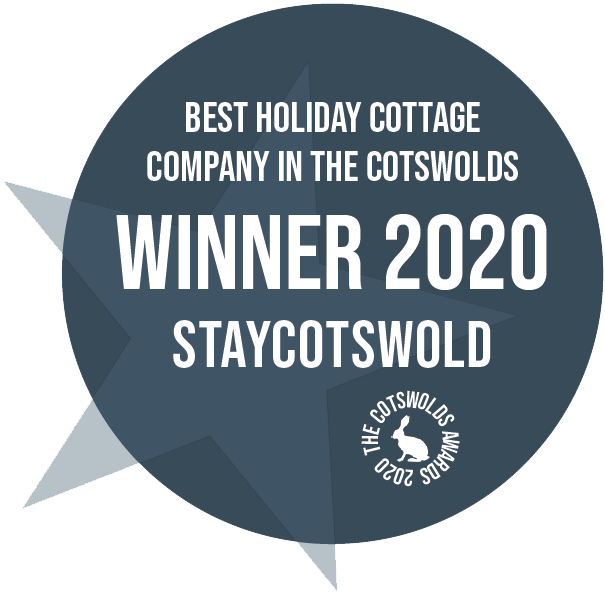 StayCotswold founder and owner, Fergus Mitchell said, "It is amazing to be recognised in this way, being voted for by the public and in particular our visitors, really makes this title very special. Thank you to everyone who took the time to vote! In an ever-changing market place with so many independent holiday companies being bought up by bigger corporate brands, StayCotswold is proud to still be independent and focusing only on the Cotswolds. I believe that this, "local expert" element of our business is one of the reasons we have won the peoples' vote.
"This award is not only a huge stamp of approval for visitors, but it is also very important for potential new property owners, considering letting their property with StayCotswold. We work incredibly hard for our owners to make sure that their property is booked with the right people and the right level of occupancy for their needs. We set very high standards with owners to ensure that the visitors have the best possible stay in a property that is right for their needs and owners have the best possible return on their investment. The close relationship we have with our owners and our visitors is one of the big benefits of being local and independent. "
And finally, a tearful thank you!
So, as with all good acceptance speeches, we could like to once again thank those who voted for us and the Cotswold Concierge for organising these annual awards. We would also like to use this platform to thank our team and our owners. 2020 has been a challenging year, but we are delighted to hear the sound of the bugle as our prime minister, Boris Johnson, put it.
There is a positive future on the horizon and StayCotswold is looking forward to welcoming you to the Cotswolds.
This is a second win for StayCotswold, having also won this coveted title in 2018.
---
With properties available for weekends, midweek stays, and longer holidays including stays of up to 6 months, StayCotswold offer luxury holiday cottages, barns and family homes throughout the Oxfordshire and Gloucestershire Cotswolds. We pride ourselves on their local knowledge, flexible services and a network of fantastic properties to suit parties of 2 to 22 and beyond. StayCotswold can also help you with property investment in the Cotswolds and relocation to the Cotswolds including trying out an area before you buy.
Give us a call on 01993 259 444 or take a look at the range of Cotswold Holiday Homes StayCotswold currently have available for your perfect Cotswold adventure.