Cotswold Market Days
The Cotswolds is an amazing place for foodies with its award-winning local produce serving Michelin star restaurants, pubs and cafes. You don't even have to venture on a Cotswold night out to try this delicious food, you can enjoy it in the comfort of your cottage by shopping at a local Cotswold farmers market. Some of the Cotswold market days also have beautifully crafted handmade items and antiques, so you can pick up something special while you're there as a souvenir for your Cotswold holiday.
Malmesbury Artisan and Farmers' Market
Location & Time: Held at the historic Market Cross every Friday from 9am to 3pm.
Check out their Facebook page for weekly updates including the local businesses that will be making an appearance. We love to visit Wheymore cheese and Mr Grump's Charcuterie to pick up the perfect combo for a Friday night, don't forget the wine from VQ Country Wine too!  
Stroud Farmers' Market
Location & Time: Every Saturday 9am-2pm and Wednesday in Cornhill Market Place and nearby streets
Stroud Farmers' Market is award-winning for a reason, as it has over 50 stalls every single week, making it one of the biggest markets in the Cotswolds. It's actually one of the most popular farmers' markets in the UK as it's won Best Farmers' Market two years running and has been featured in The Sunday Telegraph, The Times and Country Living. If you're looking for something in particular for a dinner party at your cottage with your loved ones, click here to view the Stroud suppliers.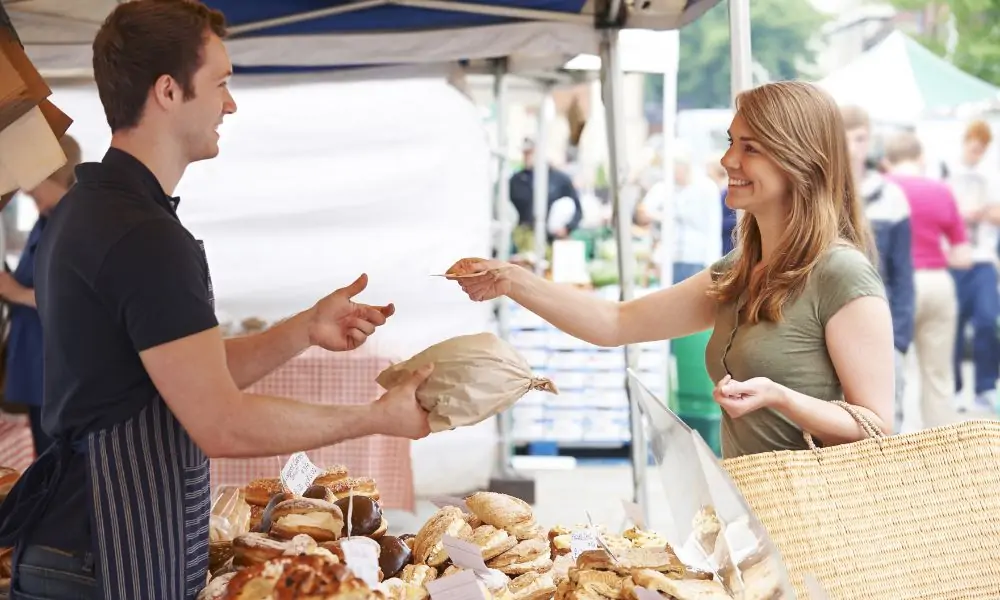 Stow-on-the-Wold Farmers' Market
Location & Time: Second and last Thursdays April – September, Second Thursday October – March at Market Square, Stow-on-the-Wold, GL54 1BL
Run by Fresh & Local (the same company that run Stroud Farmers' Market), Stow-on-the-Wold is the perfect place for a mooch around the market and local shops. Explore their Facebook page for updates on market timings and traders, you can also view their suppliers at the link here. 
Chipping Norton Farmers' Market
Location & Time: 8.30am – 1.30pm on the 3rd Saturday of the month in the Market Place 
This traditional, beautiful market town has a great selection of fresh, local and seasonal produce. We can't forget that shopping local is one of the most sustainable ways to shop, as you can trace the items you buy straight back to the farm – their hardworking traders are on hand for any questions you may have about the source of the products available. 
Cheltenham Farmers' Market
Location & Time: 9.00am to 2.00pm on the second and last Friday of the month on the Promenade
Cheltenham has a great Christmas market, perfect for the festive season. However, we love to visit all year round as they have local traders visiting on the second and last Friday of every month so you can buy sweet treats, fruit and veg and plants so you can take a part of the Cotswolds home with you to your garden.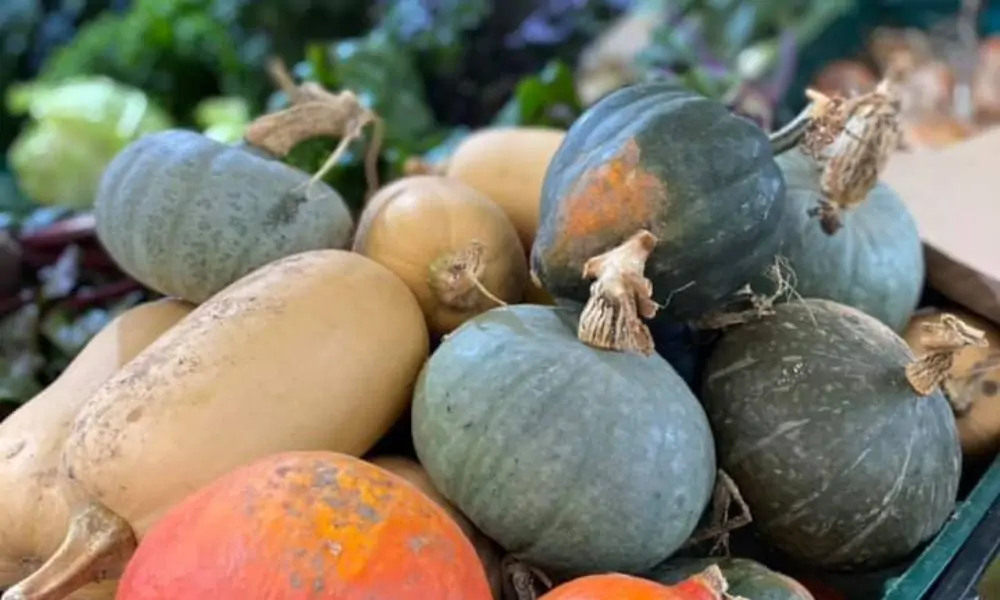 Woodstock Farmers' Market
Location & Time: 8.30am – 1.30pm on the 3rd Saturday of the month in the Market Place
If you're on your way for a day out at Blenheim Palace followed by a cosy night in, why not stop by at Woodstock farmers' market to pick up fine local produce for dinner! Our favourite stall to visit is Pasta Bar, where you can buy fresh pasta and sauces using a combination of ingredients from Italy and the Cotswolds. The market at Woodstock also sells handmade bags, cushions and purses – perfect if you're looking for a unique gift for a loved one!
Witney Farmers' Market
Location & Time: 8.30am – 1.30pm on the month's last Friday in Witney Market Square 
Witney is the largest market town in the Cotswolds and is famous for its high-quality blankets and throws (Witney started trading blankets over 500 years ago!). There's also a range of food available which you can take home to cook up a storm including fish, meat and fresh fruit and veg.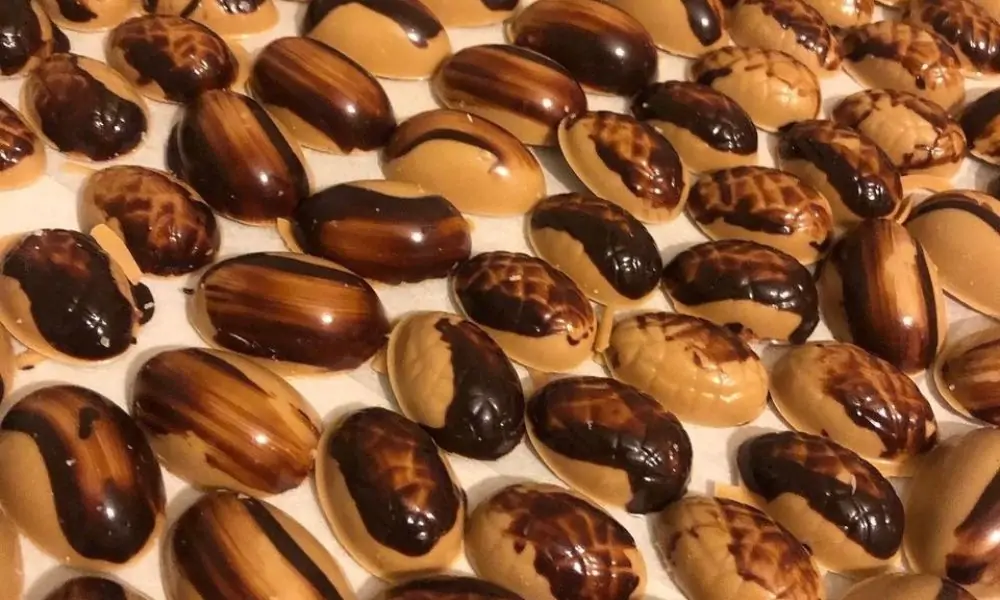 Moreton-in-Marsh Market
Location & Time: Every Tuesday from 9am – 3pm on the High Street
Moreton-in-Marsh is home to one of the largest outdoor street markets in the Cotswolds, with a wide variety of stalls selling everything from handmade jewellery to locally sourced delicious food.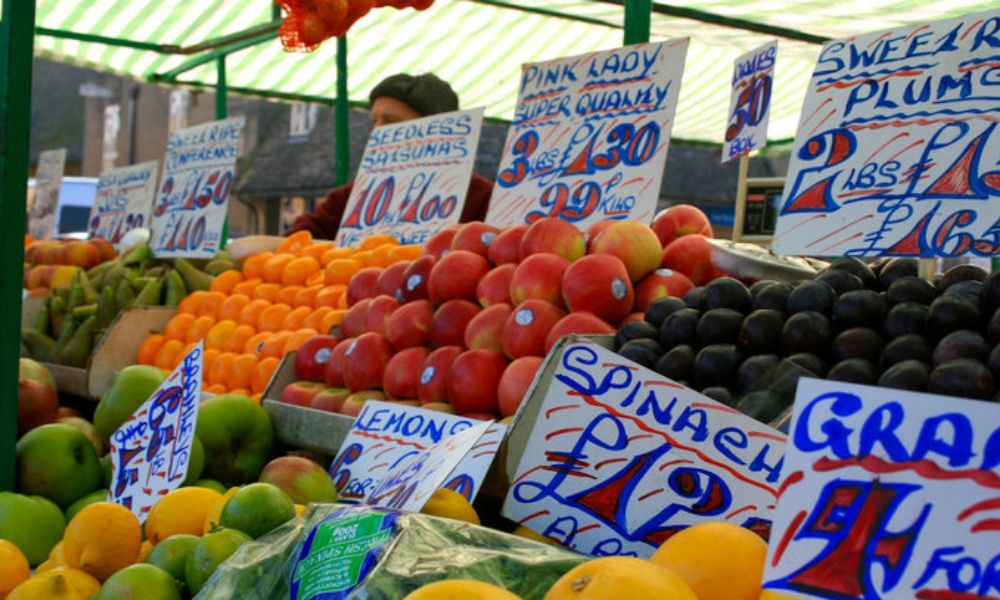 Cirencester Vegan Market
Location & Time: Takes place every 3 months on the second Sunday of the month in the Market Place
Cirencester has a range of markets pass through its marketplace throughout the year! The vegan market stands out to us the most, where you can enjoy delicious vegan street food, baked goods, ethical clothing brands and cruelty free cosmetics – there is something for everyone and non-vegans are very much welcome to visit and try something new!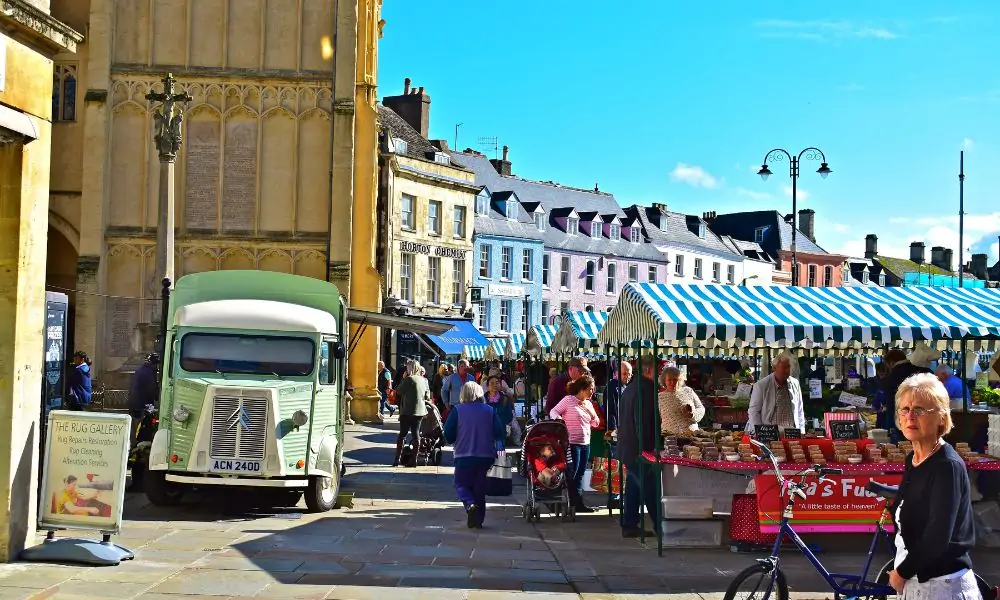 Tetbury Market
Location & Time: Every Wednesday and Saturday at Tetbury Market House 
Taking place underneath the town's beautiful Grade I listed market house, Tetbury's weekly Saturday market is an absolute delight. The incredible building was built in the 17th century for the sale of wool and still houses markets to this day. Food stalls occupy the space every Wednesday while craft markets and art exhibitions can often be found upstairs on the wonderfully restored first floor.
We have a fantastic portfolio of holiday Cottages in and around the Cotswolds – the perfect base to explore the many markets in the Cotswolds. Why not browse all our Cotswold holiday homes now!