Reasons to Book Pet Friendly Cottages in the Cotswolds
Who needs the hassle of arranging doggy daycare or a pet passport? A Cotswolds holiday is certainly cheaper than going abroad and the gorgeous scenery paired with some of the great weather we've been having makes it the perfect spot for dog friendly holidays in the Cotswolds – staycation with your pooch! View our dog friendly cottages in the Cotswolds to plan your staycation. 
Long Dog walks
The stunning Cotswold rolling hills provide the perfect backdrop for a long walk with your dog. The Cotswold Way has glorious views looking out across the Cotswold countryside. The full length of the path is 100 miles long, so if you're looking for a walking holiday then the Cotswold Way is perfect as it will take from 7-10 days to complete the whole thing. Thankfully though, there are much smaller routes available so you can still enjoy breath-taking views with a shorter stroll – setting off from Broadway and walking up the hill to Broadway Tower is one of our favourite walks because of the view from the top! However, don't forget to take water with you, as the climb is a little steep. We'd also recommend the Wychavon Way in the Spring and summer months as the walk takes you through orchards, meadows, woodlands and along the riverside – perfect if your pooch would like a dip in the water! When planning your walk, we'd recommend taking a map of the local area so you can see where farms are nearby so that you know when to keep your dog on a lead. 
Pub fires
There's nothing better than getting back from a long walk in cold weather and heading to the pub with man's best friend so they can cosy up by the fire while you enjoy a pint or two. Our favourite dog-friendly pubs with fires are The Red Lion at Long Compton, The Lamb Inn (they even have a doggy menu!) and The Hollow Bottom at Guiting Power.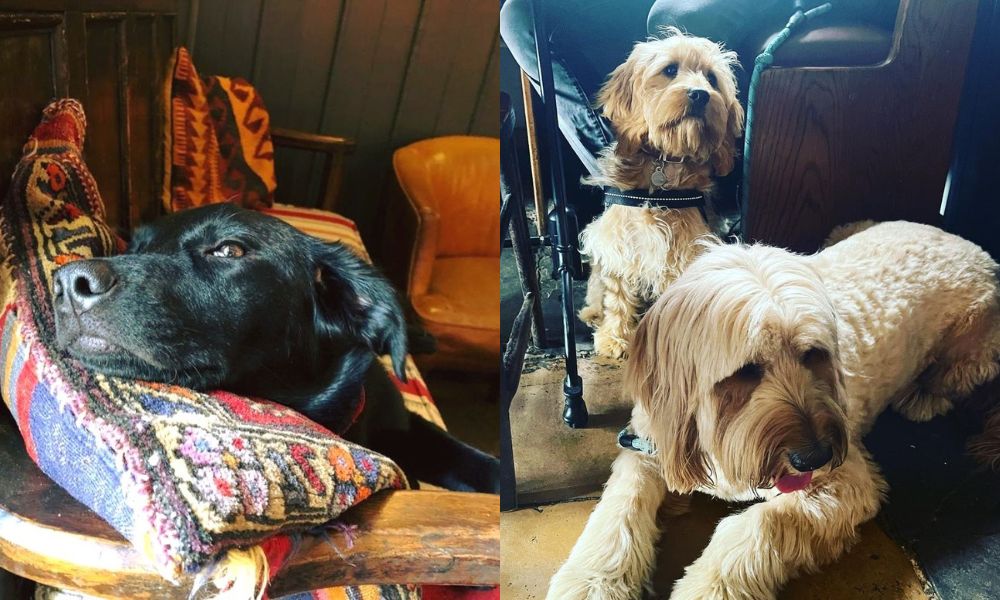 Dog Friendly Days Out
Cotswold Lavender is gorgeous place for a day out and a great spot for an Instagrammable photo of your pup! Take your dog on a lead and explore the fields with a picnic, don't forget to pick up some Cotswold lavender essential oil to take home with you as a momento! For any dogs that love a good walk by the water, you could treat them to a day out at Cotswold Water Park with the whole family. Unfortunately, they can't go in the water but there are plenty of great walks and bridlepaths to enjoy while the kids have a splash at Aquaventure.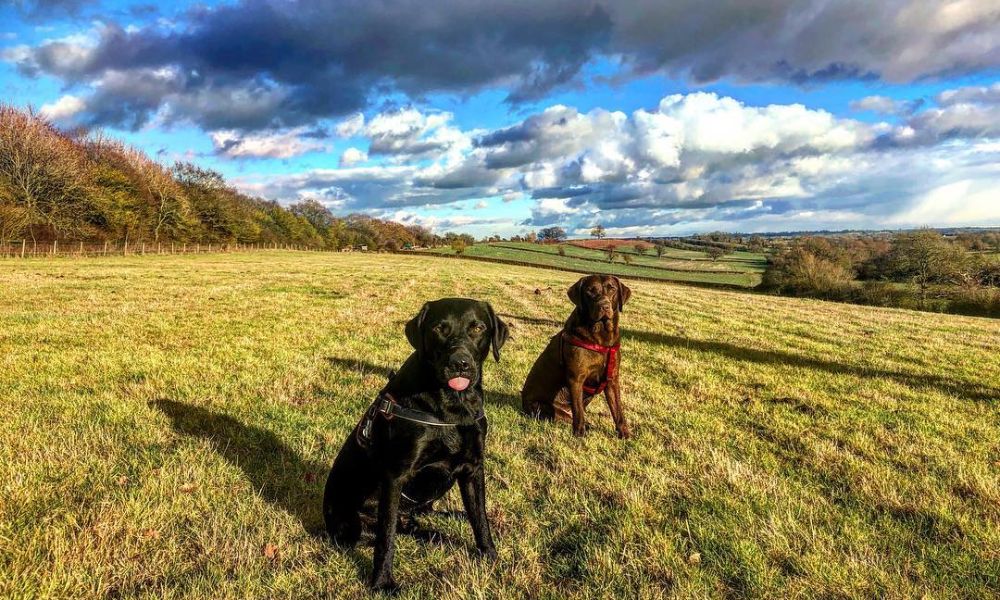 Pub Gardens
When the warmer nights are upon us, we love an evening or afternoon trip to a pub garden to soak up the rays with a cold pint, crisp rose or Aperol Spritz! There are plenty of dog friendly pubs to choose from in the Cotswolds, all the more reason to bring your pooch on holiday with you. Some of our favourite dog-friendly pubs with gardens include The Shilton Rose & Crown near Burford, The Ebrington Arms (they do a great Elderflower Fizz, Aperol Spritz or Espresso Martini) and The Angel at Burford.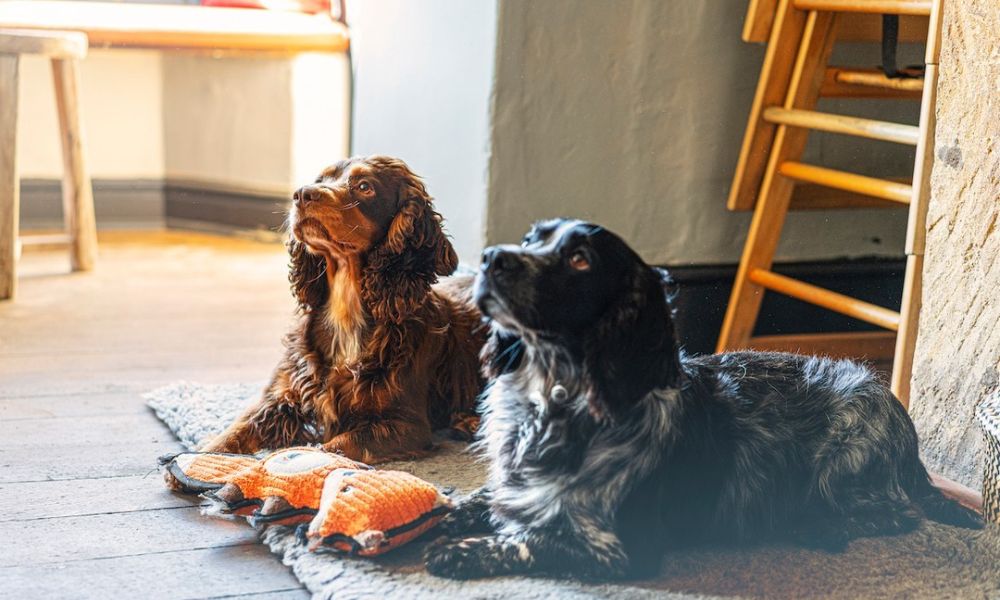 We have all types of pet friendly holiday accommodation in our wide portfolio of stunning Cotswold holiday homes – so book your dog friendly holidays in the Cotswold with StayCotswold!