Walking Holidays in the Cotswolds
Sean Callery is a Blue Badge tourist guide and specialises in town tours across the Cotswolds. Here is a taste of what you'll discover on the Offbeat Cotswolds tour of Broadway! If you're interested in a Cotswold walking holiday, see below for contact details.
Broadway Stars
The beautiful Cotswolds village of Broadway attracts many visitors who love its timeless charm. If those beautiful honey stone walls could talk, you might hear some fascinating stories about the ancient wool trade, stagecoaches and a group of bohemian artists who are forever identified with this elegant village.
Green choice
Broadway was a thriving medieval market, held on what is now the village green. It's a great spot for a picnic (no need to pack one: Broadway is foodie paradise) with a view of the wide street – an ancient route – that probably gave the village its name.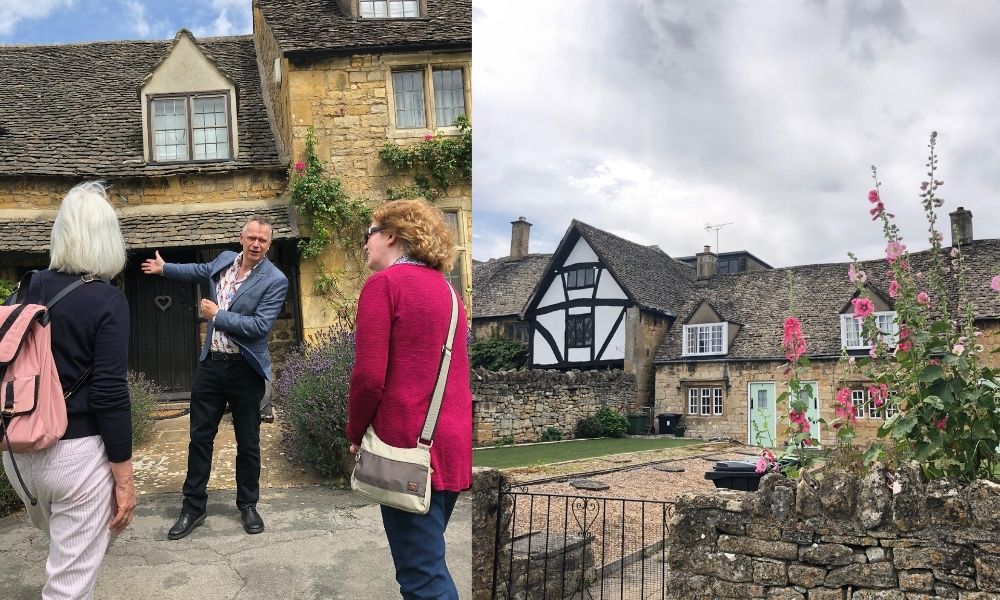 Pic: Broadway Green is bordered by 16th-century alms-houses.
Coach-house to helipad
Further up the High Street is Broadway's oldest inn, the Lygon Arms. It was a hostelry from medieval times, then a stagecoach inn for carriages on the route between Worcester and London – and today it boasts a helipad! The Lygon has had seven names in its history, the current one being the splendid moniker of its owner in early Victorian times:  General Henry Beauchamp Lygon.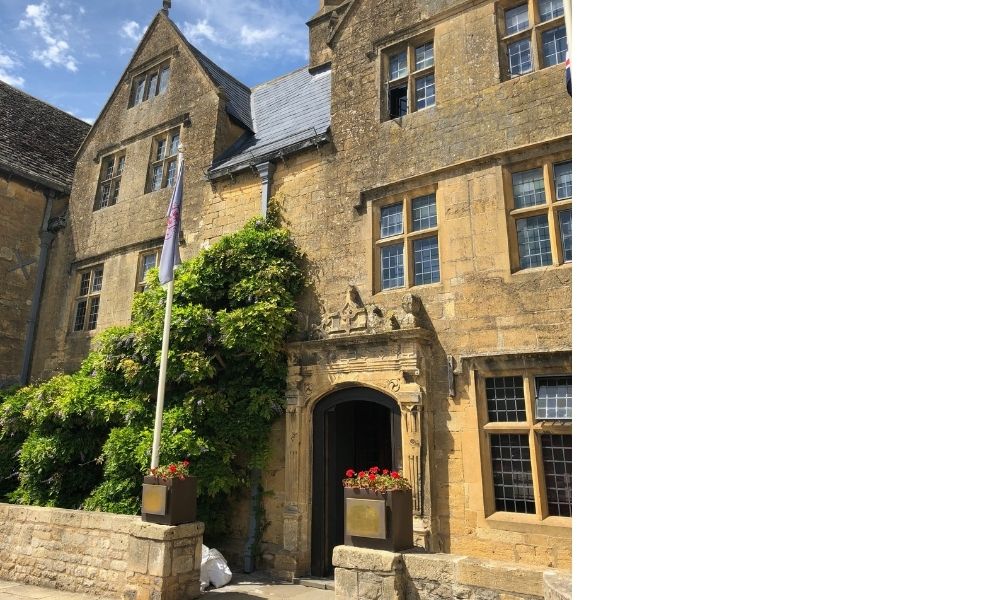 Pic: The Lygon has welcomed stagecoaches and, now, helicopters!
The main street once rattled to the sound of rolling stagecoaches, and more recently the wheels of giant lorries, but the building of a ring road transformed it into a rural paradise, especially the Upper High Street which is now a cul-de-sac.
Wild times
Houses in this street hosted parties for the wild, Bohemian Broadway Colony. This was a group of artists that included many Americans such as artist Frank Millet who lived, worked and partied here far from the gossipy salons of London. They had a pretty wild time, apparently, and you can see samples of their works in Broadway's own museum.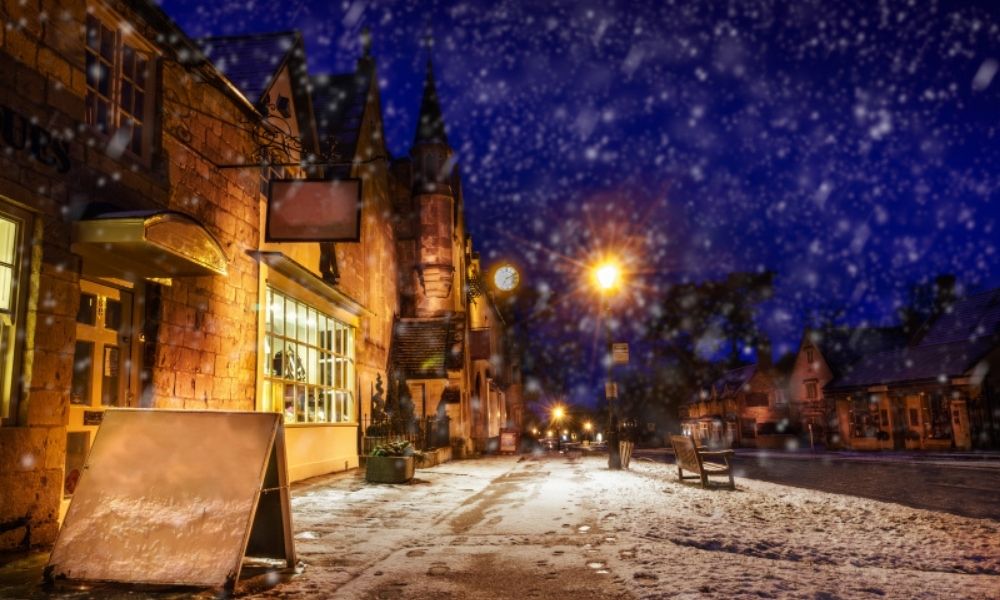 Pic Pretty at any time of year, Broadway's High Street is stunning under its Christmas lights.
Design legend
In fact, there are two museums in the village: the other, just off the High Street, celebrates the work of Gordon Russell. He was a leading furniture designer in the mid-20th century. The firm's styles were inspired by the Arts and Crafts movement, then took in the streamlined modernism of the 1930s and later met the need for simple but elegant post-War home decor. The museum is housed in a converted barn which was Russell's design studio.
Sean's walking tour tells these and soooo many other stories, including drunken parsons and a building that arrived on the back of a cart… Book now!
Pic: Broadway Tower, an 18th century folly, overlooks the village.
Website: www.offbeatcotswolds.com
Instagram:@offbeatcotswolds
Facebook: @tourcotswolds