Your One Stop Guide to The Cotswolds
The Cotswolds attracts over 35 million visitors per year and many of our guests stay with us time and time again. Covering such a vast expanse, you can return to The Cotswolds every year and still find new places to visit. If you'd like to get a real feel for the region before you visit, or maybe you're thinking of returning and want to stay in a completely different location, take a read of our Cotswold guide that follows.
What are The Cotswolds?
It is the largest Area of Outstanding Natural Beauty in England and Wales, and The Cotswolds region is fortunate to have a team of over 350 voluntary wardens who take care of the public footpaths and walking trails that form The Cotswold Way and a section of the Thames Path.
A fabulous location for walkers, the Cotswold Hills are a remarkable geological formation made up of limestone hills. This stunning, gold coloured stone has left an indelible mark on the regions landscape – used as a building material across the towns and villages.
Where are The Cotswolds?
Nestled in the heart of England, this Area of Outstanding Natural Beauty covers just over eight hundred square miles and spans the six British counties of Wiltshire, Gloucestershire, Oxfordshire, Warwickshire, Worcestershire and Somerset. Geographically, the Cotswolds are situated in the southwestern part of England, not far from the cities of Oxford, Bristol, Birmingham and London.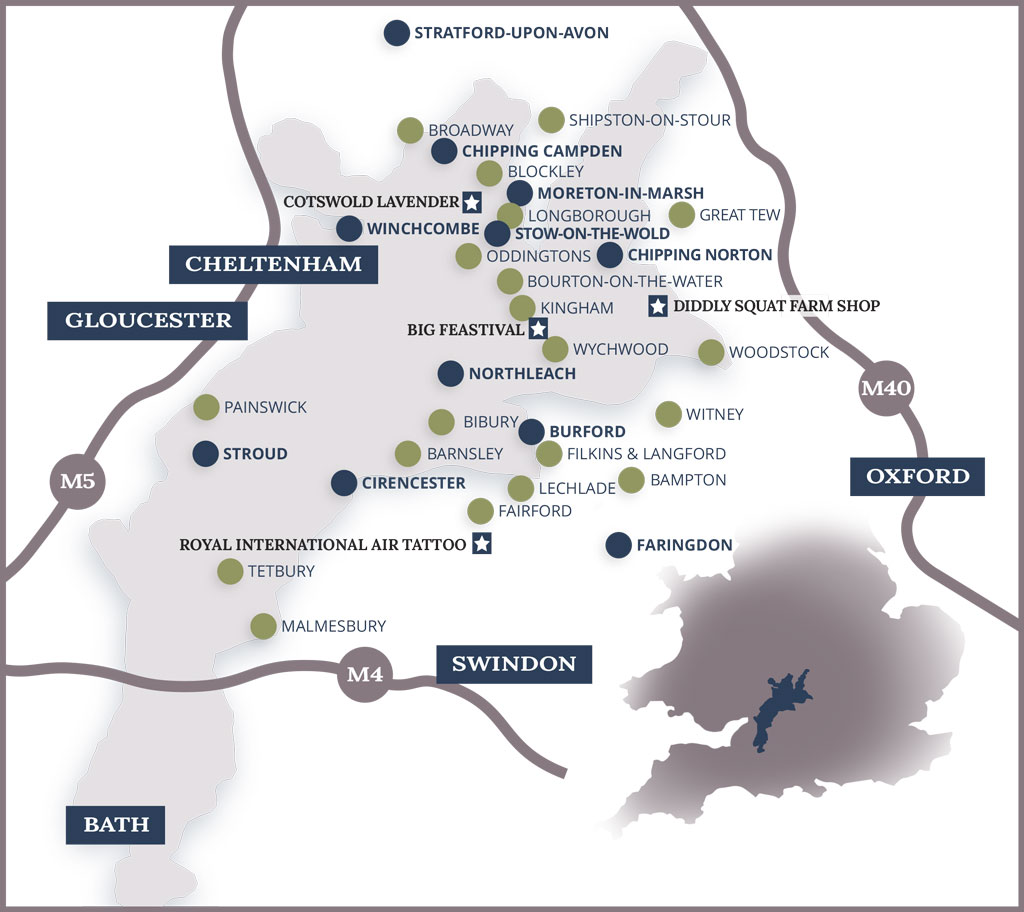 Which County Should You Visit?
This is an almost impossible question to answer, and one reason why so many of our guests return to stay with us year after year.
Covering over 800 square miles and spanning five counties it can be tricky to choose where to stay. Gloucestershire has its share of museums and heritage sites in its towns of Cheltenham and Cirencester plus the city of Gloucester.
Oxfordshire is home to Burford – the Gateway to the Cotswolds – as well as the university city of Oxford where you can take a guided walking tour.
Warwickshire in the North-East attracts guests wanting to visit Shakespeare's Stratford-upon-Avon. Whereas Wiltshire is nestled in the South-East and acts as the Gateway to the West Country. And not forgetting Worcestershire which takes in the beautiful village of Broadway.
Read more about our fabulous five Cotswolds counties!
Where are the Best Cotswold villages and towns?
After much debate and friendly disagreements, we've compiled our top 10 villages and towns of the Cotswolds.
Although if we're being completely honest, there is not a single square foot of the simply stunning Cotswolds that we would not recommend you visit. From villages packed with pubs serving up delicious Sunday roasts, to towns with buzzing high streets full of independently owned shops and cafes. Take a read of our top 10 and then plan your next visit to take in as many as you can.
Getting to the Cotswolds
When planning your Cotswold cottage holiday, you may be surprised to know that despite being in the heart of the English countryside, the area is relatively easy to reach. Travelling by car is a popular choice as it gives you the flexibility to visit the areas close to where you are staying.
The Cotswolds are easy to reach from the M5 and M4 motorways, both of which connect into the local areas via a well-established road network. Equally, many visitors choose to arrive by train with stations served by many of the larger London stations as well as via Oxford, Birmingham and Bristol. To find out more, read our full article on how to get to the Cotswolds.
What is The Cotswolds Known For?
The Cotswolds is known for many things, and you will never be short of things to see and do whenever you visit. Many of our guests arrive with their walking boots laced up as the area is known for its fantastic walks – notably a section of the Thames Path and the entire Cotswold Way.
If hiking is not quite your thing, the area is renowned for its charming villages which are perfect for a gentle stroll. With independently owned shops, cafes and pubs visitors can easily while away their stay visiting the beautiful villages and towns unique to the Cotswolds.
The Cotswolds played an important role in the wool trade when the Romans introduced a breed of sheep that helped establish the Cotswolds as a major wool producer. The area also has strong connections to literature and the arts – and having inspired J.R.R Tolkein and Beatrix Potter – it comes as no surprise that the area is also a popular film location.
When to Visit The Cotswolds
Autumn, winter, spring or summer – no matter what time of year to choose to visit, it is always the best time!
Come in the Autumn and you will be wowed as the trees burst into a kaleidoscope of autumnal colours. With several arboretums to visits and some of the best walking routes in the Country, there are colours – and conkers – at every turn.
Winter in the Cotswolds is magical. With twinkling lights decorating trees and shop windows, the local towns and villages are like a Christmas movie set. Christmas markets pop up across the area, serving up local Christmas themed delicacies and gift ideas. And then returning to snuggle up in front of a wood burning stove in your StayCotswold holiday cottage is the perfect winter warmer.
Spring is a busy time when all of the local farms are bustling with new arrivals. And many of the local woods, having lost their leaves through the winter months, spring into life with bluebell carpets and the first shoots of spring.
And before you know it summer is back where guests can avoid the airport queues, and escape to the beautiful English countryside for walks in the fresh air, a dip in one of the local lidos and an alfresco meal at a local country pub.
Get more inspiration on when to visit The Cotswolds with ideas for every season!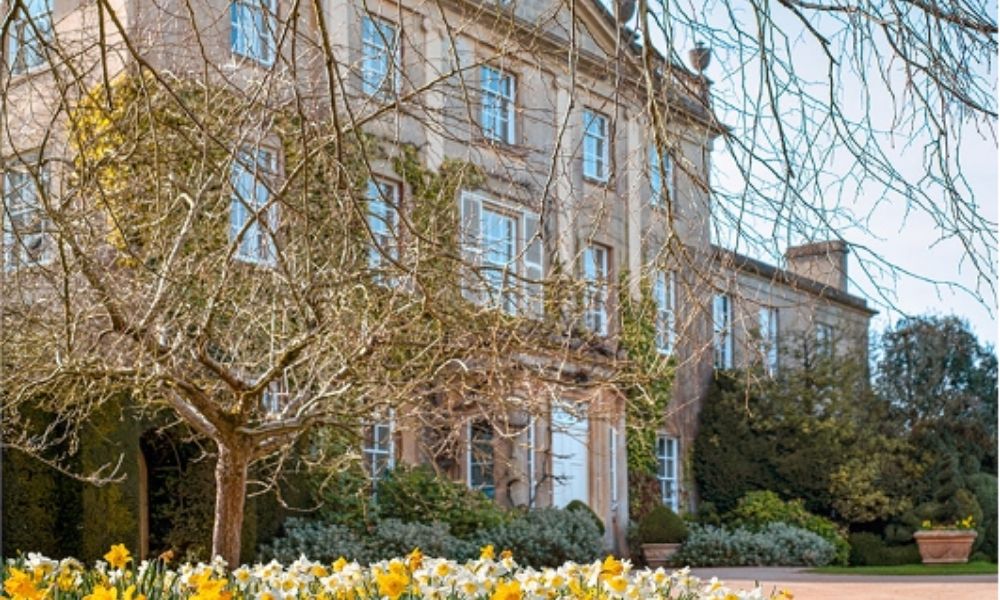 What historical places will you find in the Cotswolds?
Not only is the Cotswolds an Area of Outstanding Natural Beauty, but it is also home to many locations that are of historical importance. The presence of the Romans can be felt in the cathedrals and castles of Bath, Cirencester and Cheltenham. And the Royal Gardens at King Charles's private residence, Highgrove, are must book trip, as is the fabulous Blenheim Palace.
Tewkesbury at the junction where the Rivers Avon and Severn meet, is where you will find Norman splendour in the form of Tewkesbury Abbey. Take a look at more fabulous historical places to visit in the Cotswolds.
Wondering what there is to do in the Cotswolds?
Every month of the year is packed full of things to do and places to visit. And whilst Spring and Summer can be the busiest seasons, they are also the time during which the Cotswold's events calendar is bursting at the seams. So you won't be stuck with thinking of what to do when you visit The Cotswolds!
Choose from open-air performances at Berrybank Park Amphitheatre, a variety of festivals in Cheltenham or a spot of medieval history at a jousting tournament in the grounds of Blenheim Palace.
And festivals don't just include music – there are food festivals, wine festivals and even an annual science festival to choose from. So, rest assured there are plenty of things to keep you busy and plenty of reasons to visit the Cotswolds.
What is the best way to explore the Cotswolds?
The team here at StayCotswold love nothing better than strapping on their hiking boots and setting off to explore the stunning Cotswold countryside on foot.
But if your idea of exploring is a little more sedate, then a walking tour with an expert guide can be a great way to discover the hidden gems of the Cotswolds villages, towns and cities.  Discover walking tours with Offbeat Cotswolds or go city based and enjoy a tour with Oxford Official Walking Tours.
Top 10 markets in the Cotswolds
If you're visiting the Cotswolds and staying in a luxury self-catering StayCotswold cottage, you will want to familiarise yourself with where to find your local farmers and artisan market. Make a trip to your local market and pick up everything you need to whip up a delectable feast when you return to your Cotswold Cottage holiday later in the day – check out our full list of top 10 markets in the Cotswolds.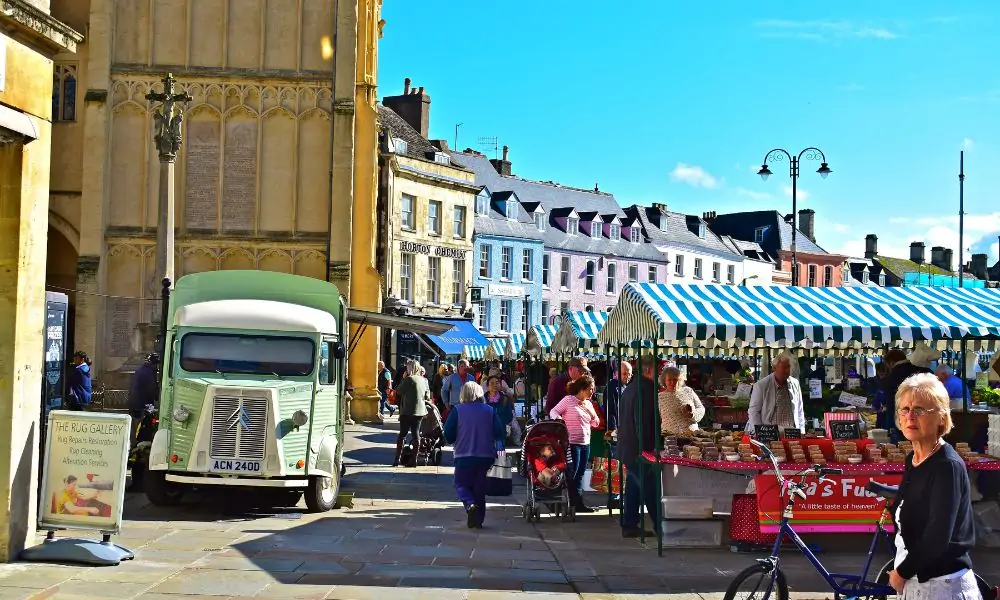 Considering a Cotswold Wedding?
Well why not! We know we are biased, but we can't think of a more romantic place to tie the knot than right here in the heart of the Cotswolds.
We've pulled together a collection of Cotswold wedding venues and we have a variety of Cottages sleeping 2 to 28 that can provide the perfect solution to your wedding guests local accommodation needs.
Where are the 10 of the best Cotswold pub gardens?
There is no shortage of places to stop for refreshments in the Cotswolds, but possibly one of our favourite ways to while away an hour or two is soaking up the sunshine in a Cotswold pub garden.
We've pulled together our top 10 pub gardens in the Cotswolds, although we may well have to try out a few more to ensure we keep our list up to date! From village centre pubs nestled on bustling high streets to pubs overlooking the beautiful local countryside, there is a local watering hole to please every taste.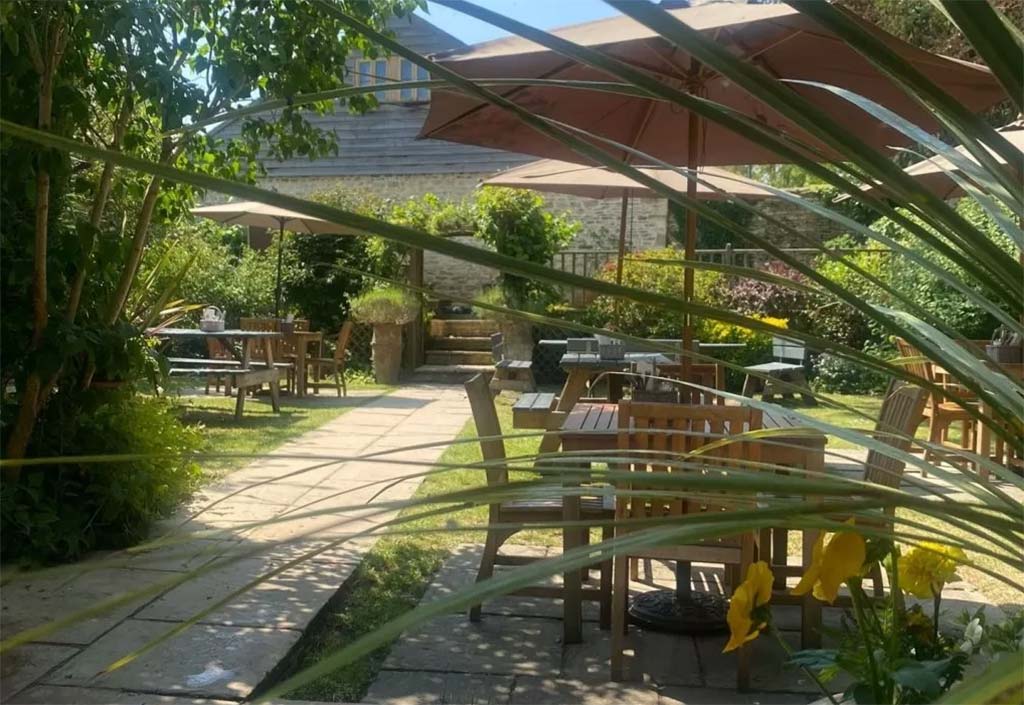 Now Plan Your Visit to The Cotswolds
We hope to have inspired you to visit The Cotswolds! If we have and you're looking for accommodation in the Cotswolds, then browse our wide range of Cotswolds holiday homes to find the perfect fit for your stay.